2019 Ford Focus launch teased ahead of April 10 reveal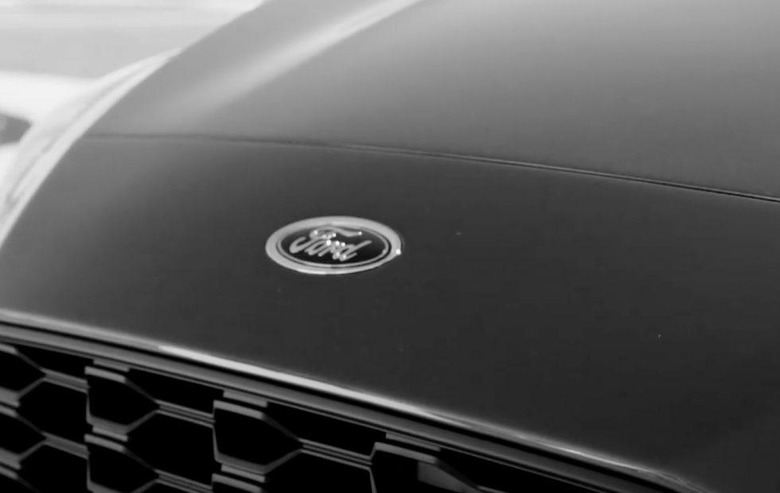 Ford may be shifting a huge portion of its investment to utility vehicles like trucks and SUVs, but upcoming mass-market cars like the 2019 Ford Focus are still a priority. Headed into its fourth-generation, the hatchback has been a mainstay of Ford's line-up since 1997, with the range including both super-economical versions and high performance cars like the sadly-discontinued Focus RS.
Now, courtesy of Ford Romania, we know when we'll find out all the details. The country's Facebook page has posted a new teaser of the 2019 Focus, complete with the confirmation that we'll know everything come April 10.
The video itself doesn't give us a full view of the new car, though it does go over some of the basics. The grille has a hexagonal mesh, bolder than that of the outgoing third-generation Focus. The wheels, too, are more extravagant than the current car, though the sizable two-tone alloys are certainly not going to be found on the entry-level models.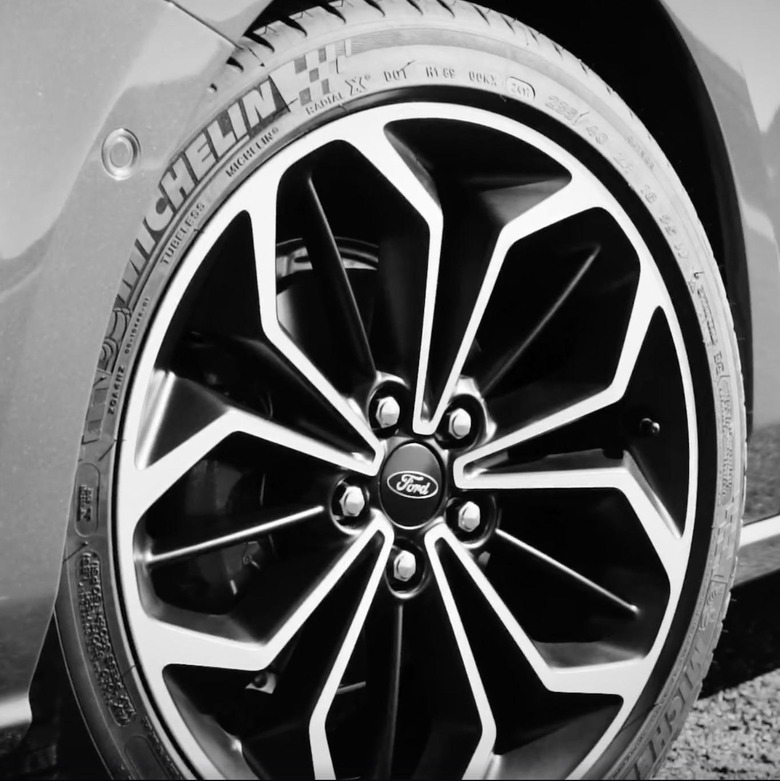 Distinctive daytime running lights are built into the headlights, with inverted L-shaped LEDs spanning across the middle of the lamp clusters. Again, it's unlikely that these are going to be on the more affordable models in the 2019 Focus line-up, but it's a sign that the automaker is aiming for something more distinctive. Finally, there's a sizable Focus badge spread across the rear under the Ford logo, much more noticeable than the current, compact badging.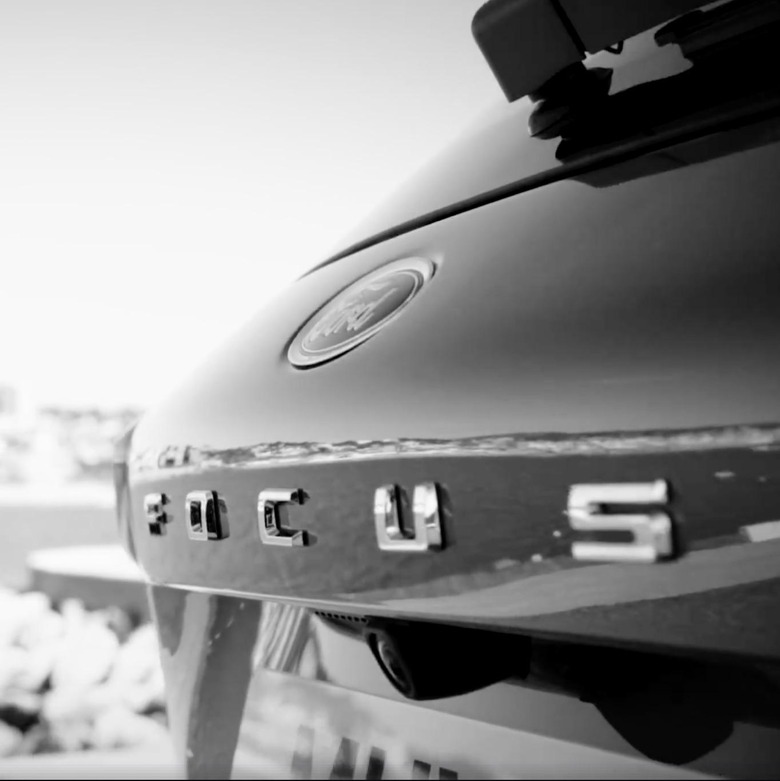 The compact hatchback space is a tricky one to play in, dominated as it is by price concerns among buyers, and with plenty of competition from US domestic and international automakers. The field has only become more aggressive as drivers are swayed by the upright driving position of compact crossovers, too. According to previous rumors, Ford will kick the 2019 Focus off with an affordable model and an ST Line variant, the latter coming with a little extra heat.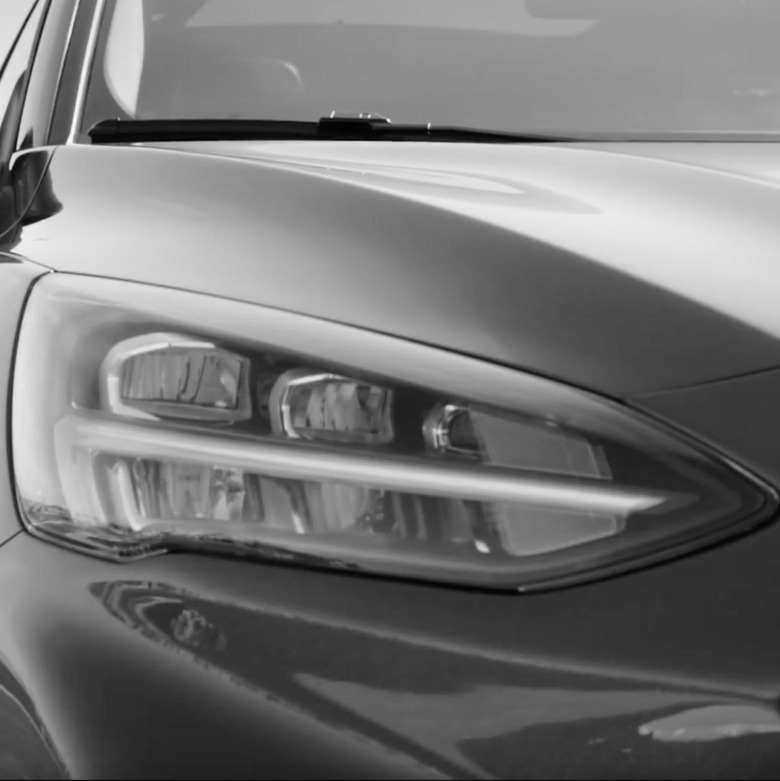 The car we really want to see, however, is a new fourth-generation Focus RS. That, though, may still be some way out on the horizon. By then, Ford is expected to have made a significant shift toward electrifying its cars, and the new RS will be no different. Whereas the last model has a 2.3-liter gas engine, the next RS is believed to use an electrified drivetrain that will combine gas and electric power for greater power and torque while still not upsetting emissions standards.
We'll know more in a little over a week, when Ford finally takes the wraps off the 2019 Focus. At that point expect some polite evasion when it comes to a new Focus RS, but all the rumors suggest that the supposed death of the hot hatch has been declared prematurely.
[Thanks Carl!]