CarPlay And Android Auto Coming To 2016 Buick, GMC Models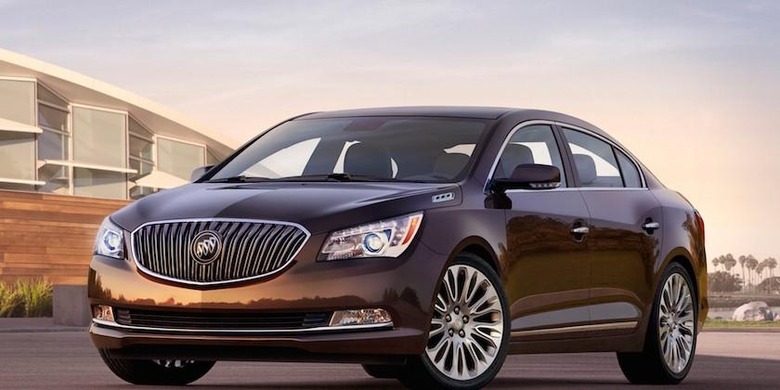 General Motors continues to add support for Apple's CarPlay and Google's Android Auto infotainment systems across all its brands by announcing Buick and GMC models are next in line. This week saw the new Chevy Corvette Z06 shipping out to dealers, becoming the first GM car to hit the roads with CarPlay integration. Prior to that, Cadillac revealed which of its 2016 models would be smartphone-connected.
Buick and GMC's support rollout is very similar to that of Chevy and Cadillac. CarPlay will be available first in the 2016 models of Buick's LaCrosse and Regal when they go on sale, with the same for GMC's 2016 Canyon, Yukon, and Sierra. These models are said to available later this year, with Android Auto coming sometime after launch.
Buick's models will feature an 8-inch screen for navigation and entertainment purposes. CarPlay will allow iPhone users quick access to apps and features including phone calls, messaging, music, and maps. Android Auto will work similarly, with a focus on Google Maps and the voice-activated Google Now. Also great for connectivity, GM says all 2016 Buick models will come with OnStar 4G LTE for WiFi hotspot support.
Prior to the new Corvette Z06, the only other car available with CarPlay support was the Ferrari FF, a vehicle far out of reach for the average consumer. With GM adding the systems to a wide range of its models, late 2015 will be a great time for those eager to get a car with deep smartphone integration.
SOURCE General Motors