Cadillac integrates CarPlay and Android Auto into 2016 models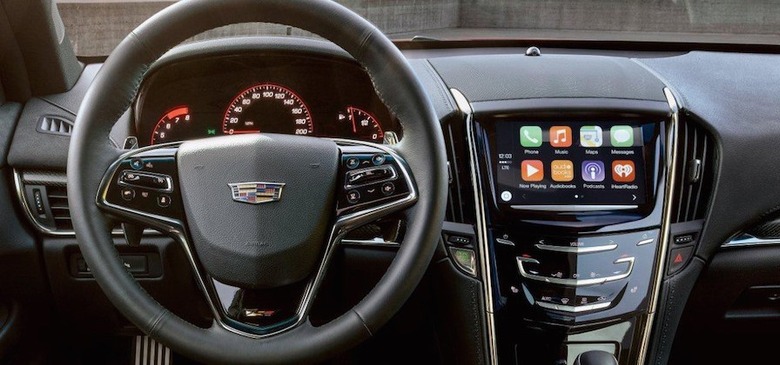 Not long after Chevrolet said it was adding support for Apple's CarPlay and Android Auto to 14 new models, GM's luxury brand, Cadillac, has announced the same, bringing the two infotainment systems to their 2016 model year lineup. This will include support for both systems' phone connectivity, such as hands-free calling and texting. Cadillac says this is part of an overall effort to enhance and streamline CUE, or Cadillac's user experience.Cadillac's 2016 models are set to go on sale starting this summer, with Apple's CarPlay included, minus the company's SRX Crossover, which will not see a new model released until early 2016. Android Auto is to be phased into 2016 models at a later time, however an exact date was provided.
Both CarPlay and Android Auto will be easily accessible on the vehicles' 8-inch CUE touchscreen. The infotainment systems' respective voice commands can be used with a convenient button on the steering wheel. Both Apple and Android devices will need to be connected via USB, but they can also take advantage of Cadillac models with wireless charging and OnStar 4G LTE Wi-Fi.
Other updates to CUE include a faster processor for improved start-up times, and a simplified navigation system that makes entering and searching for destinations easier. Voiced navigation instructions and route cancellation will be available with quick one-touch controls. The CUE screens on Cadillac's Escalade, CTS, and XTS models will also be capable of displaying a 360-degree view of the vehicle's perimeter.
SOURCE Cadillac