Cadillac reveals digital rear-view mirror for CT6 luxe-sedan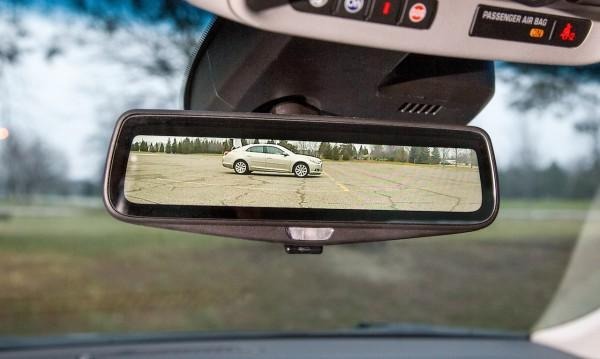 Cadillac is readying a digital rear-view mirror for its upcoming flagship sedan, the 2016 Cadillac CT6, delivering a wide-angle view of what's going on behind the car to an LCD built into the mirror. The system, set to land next year, will pair a super-wide LCD with an HD camera mounted on the rear of the CT6, and allow the driver to switch between a traditional mirror and a digital version with roughly four-times the coverage with a lever underneath. It's not the first time we've seen a big car firm flirt with such a system, but it could well be the first to be officially offered in the US.
Earlier this year, Nissan demonstrated a digital rear view mirror of its own, operating in a very similar way to what Cadillac is showing now. Rather than forcing the driver to peer back through the rear seat occupants and any stacked luggage, the display instead shows an unblinkered view from the very rear of the car.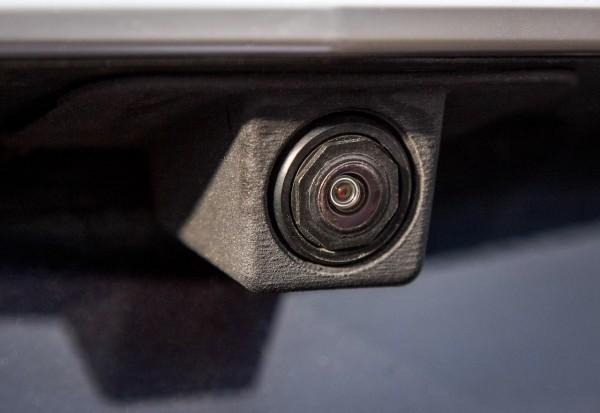 However, while Nissan may have shown it first, the system will only be offered initially in Japan as a dealer-fit option.
In contrast, Cadillac's version will be offered in the US on its upcoming luxury sedan. There, the company hopes to pitch a convincing idea of "American luxury", sized between BMW's 5 Series and 7 Series.
The mirror itself will use a 1280 x 240 TFT-LCD, while the camera will be given a hydrophobic coating that sheds water so as to keep the image clear. The HDR picture will supposedly reduce glare in the process, as well as be electronically processed for things like de-warping and automatic calibration.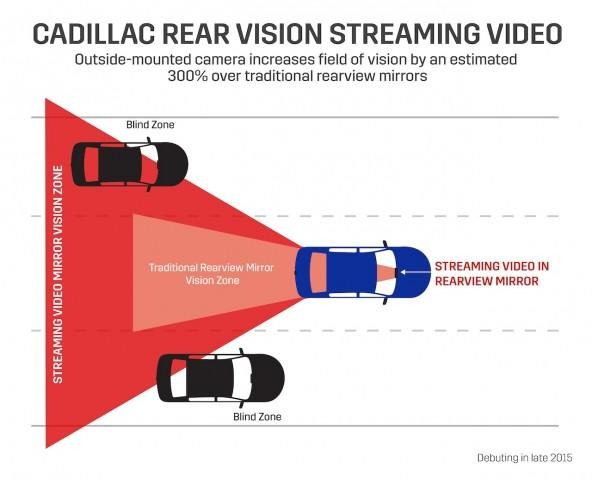 Rear-facing cameras are going to get a lot more prevalent over the next couple of years, with the NHTSA mandating that reversing cameras should be standard-fit tech from 2018. However, most are only active when the car is in reverse, taking over a display in the center console.
In contrast, the new Cadillac digital mirror will be active all the time. "The closest comparison to this kind of rear vision would be driving a convertible with the top down," Travis Hester, executive chief engineer on the CT6 project says.
The CT6 will also see Cadillac's new Super Cruise semi-autonomous driving system debut.