NVIDIA made the case this week for an already-strong collection of vehicles sporting their current, previous, and next-generation processor systems. While this particular vehicle doesn't roll with the NVIDIA DRIVE CX system we're seeing on the vehicles of tomorrow, it does work with an NVIDIA GPU, and the infotainment system that directly precedes DRIVE CX. The system in this vehicle was first announced alongside Tesla's Model S team-up with NVIDIA all the way back in 2011. We previously had a look at the convertible version of this vehicle – its BMW i8 Spyder Concept iteration – back at the LA Auto Show in 2012.
This hybrid sports car works with BMW eDrive technology and a BMW TwinPower Turbo 1.5-litre, 3-cylinder petrol engine. A plug-in hybrid system here is joined by a lovely, futuristic, aerodynamic exterior that, to the lay person, looks as much like a concept car as the first time it was shown AS a concept car several years ago.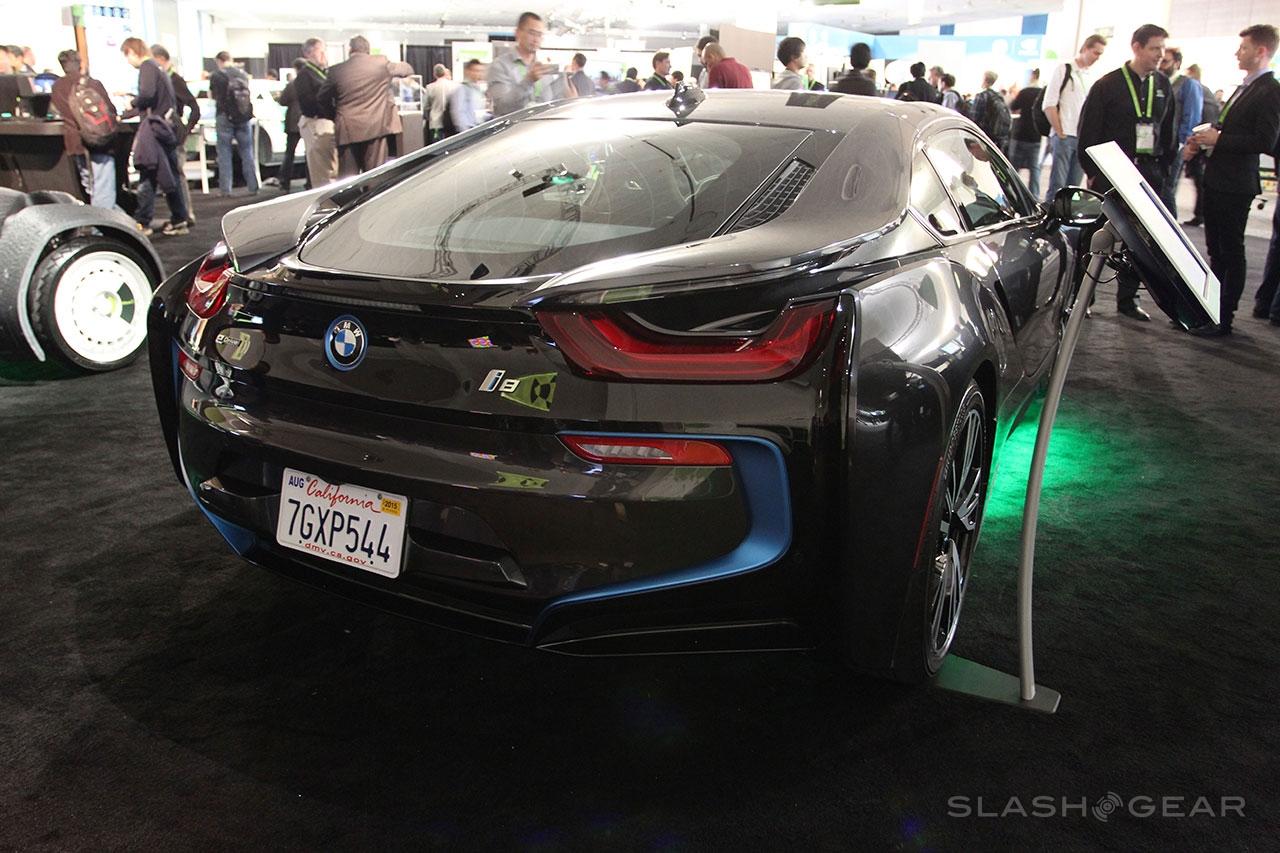 This is the vehicle that was too quiet for the road – BMW added fake engine noise to warn pedestrians of its approach. Laser eyes and a couple of alternate models and the first vehicle implementation of Gorilla Glass on a car.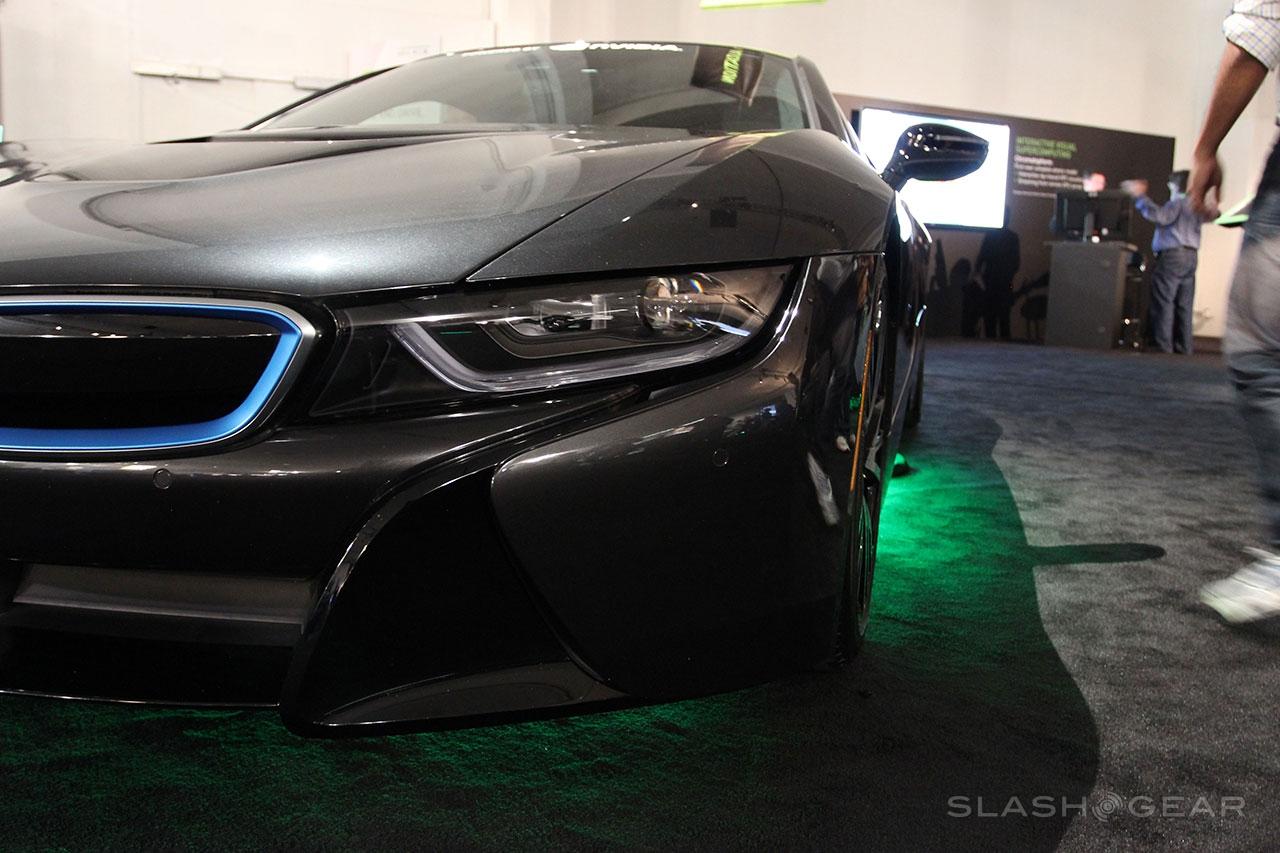 Above you'll see the vehicle from its front-right side. Below you'll see this same side near the back, and this vehicle's unique tail corner groove – one of its most eye-catching features.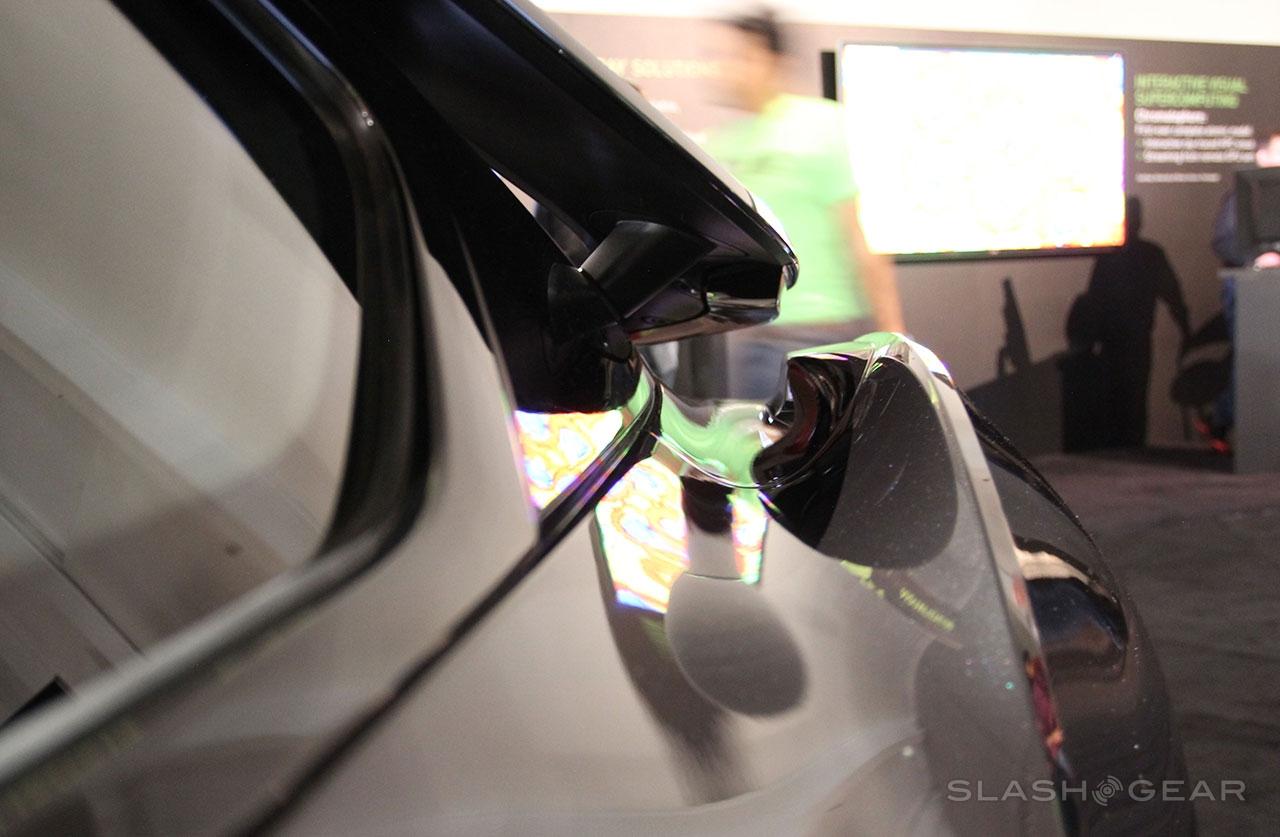 See the 13-mile electric BMW X5 xDrive40e plug-in hybrid sports vehicle while you're on the subject.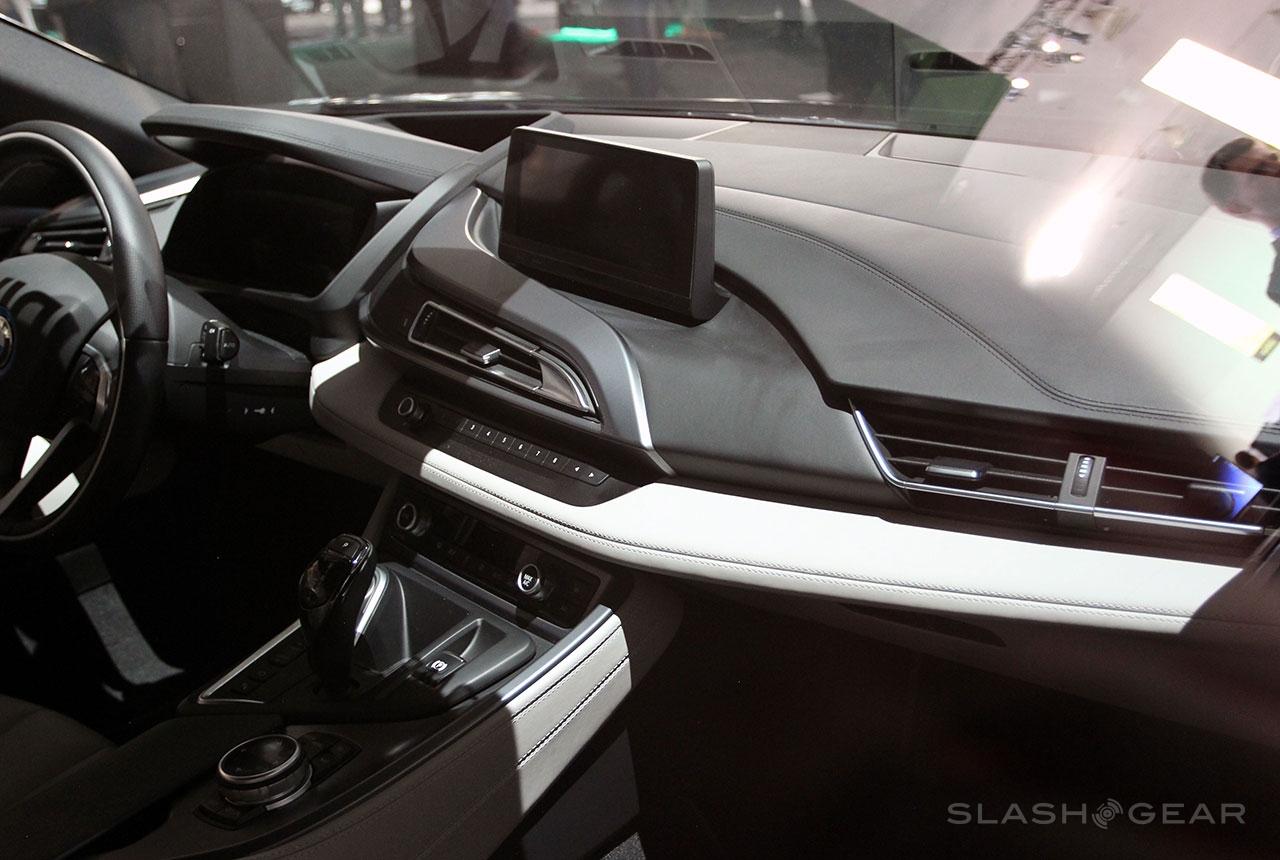 NVIDIA powers the visual smart system inside the BMW i8. This includes 2D and 3D maps, smart connectivity to the driver's phone, and online services like weather, traffic, local Google search systems.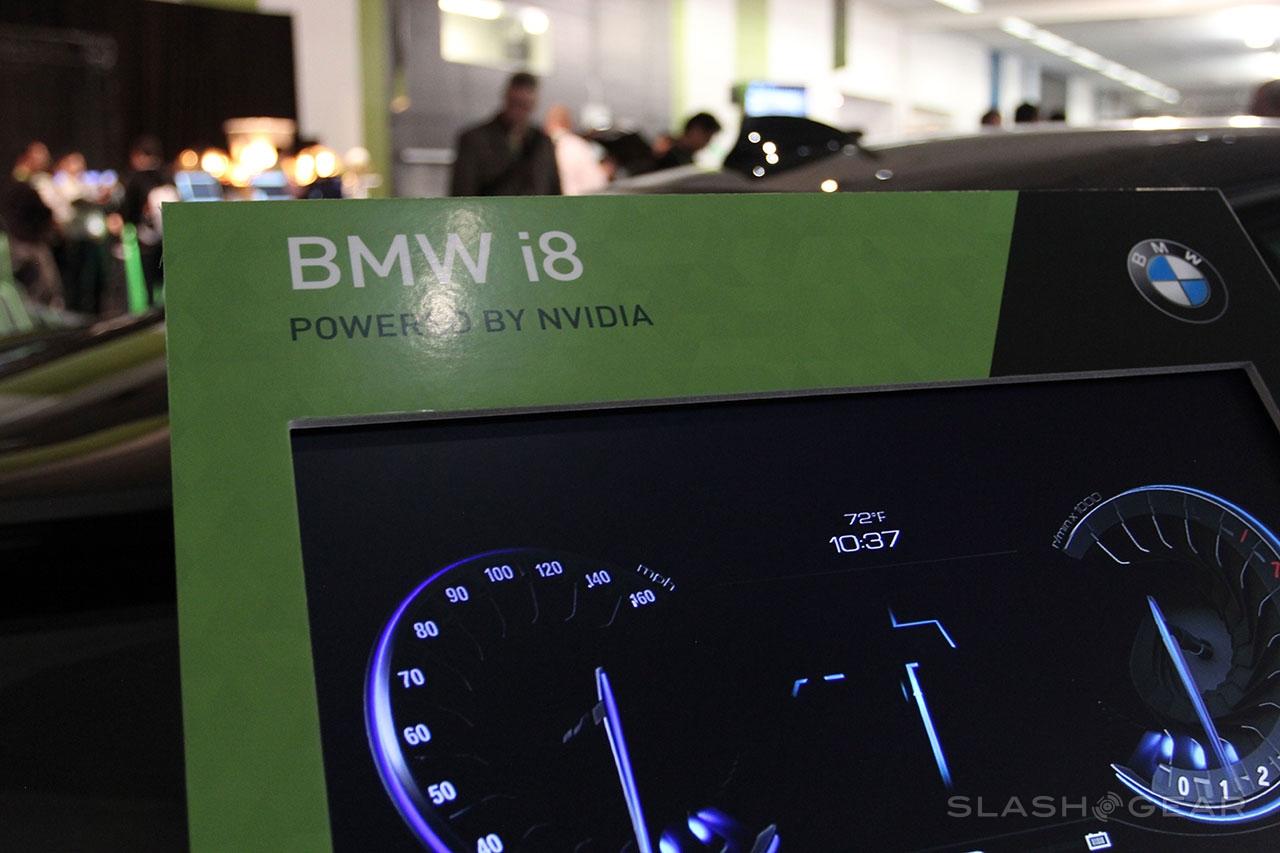 It should come as no surprise that NVIDIA DRIVE CX appears – or at least is strongly implied – here at GTC 2015 near the BMW i8. Have a peek at the i8 as it appears on the road today above, and prepare yourself for an even more advanced BMW in the near future.