BMW X5 xDrive40e plug-in hybrid sports vehicle goes 13 miles on electricity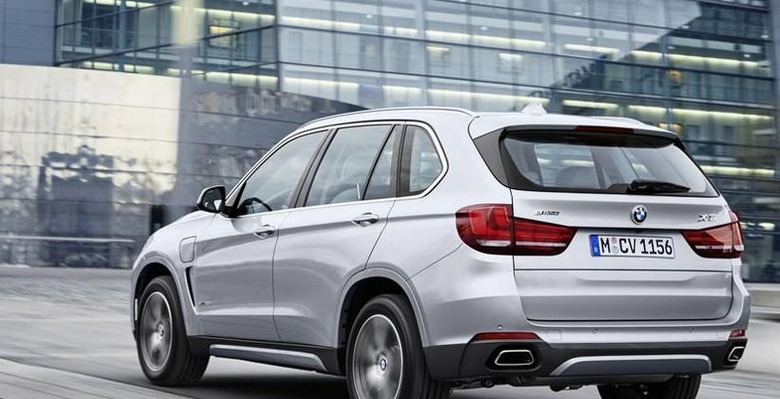 BMW has unveiled a new version of its popular SUV called the BMW X5. This new version is called the BMW X5 xDrive40e and is BMW's first ever plug-in hybrid sports activity vehicle. The SUV is capable of going 13 miles using electricity alone thanks to the plug-in hybrid design. Other than the battery packs and electric motors, the car also has a gasoline engine under the hood.
That engine is a BMW 2.0L TwinPower turbo four-cylinder mated with an 8-speed automatic transmission. While 13 miles isn't much all-electric driving range, BMW says that it will be plenty for short trips around town. Power output from the gas and electric drive systems is 308 hp combined and 332 lb-ft of torque.
The charging system is designed to support charging from a standard outlet, BMW Charging Station, or from public charging stations. Early estimates have pegged fuel economy for the car at 55MPGe. the gasoline engine alone produces 240hp and 260 lb-ft of torque so when the battery pack is depleted, the car still has plenty of power and performance for passing and hauling people around.
BMW says that the car can reach 60mph in 6.5 seconds and has an electronically limited top speed of 130mph. The top speed is limited to 75mph in electric driving mode. The electric mode top speed is slower than the speed limits in some areas of the US. The special BMW Charge Station can charge the battery pack in about 2 hours and 45 minutes from empty.