BMW i8 will force fake engine noise and howl at pedestrians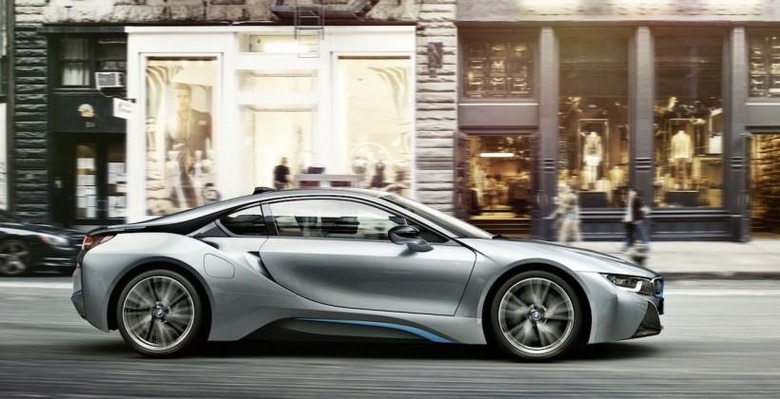 BMW's i8 supercar may run on electricity but that doesn't mean the Germany marque has forgotten about aural performance: both inside and out. A new video showing how the i8 performs in Sport Mode – which you can see after the cut – shows that not only is the speed there, with the BMW doing 0-62mph in 4.4 seconds, but it makes a pretty distinctive noise while it does it, despite only having a very small gasoline engine.
According to Bimmerpost, which published the short acceleration video, there will also be artificial Active Sound Design audio systems both inside and outside of the i8. While the interior ASD is said to be deactivated
in this video, for the production car there'll be three different "tones" of virtual engine sound pumped into the cabin depending on whether the car is in Comfort, Sport, or Eco Pro drive modes.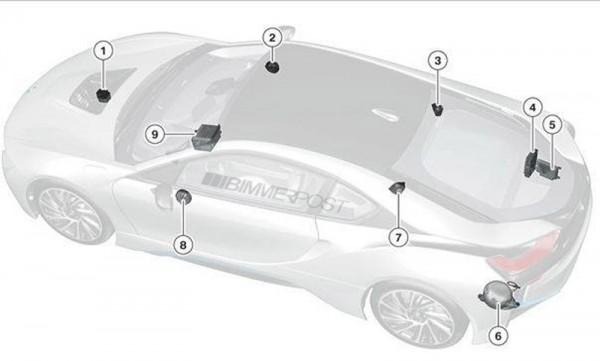 On the outside, meanwhile, there'll supposedly be another ASD system. While the right exhaust will be used in the usual way for the gas engine – a 231 HP three-cylinder example, using BMW's TwinPower Turbo system – the left will actually contain a speaker.
That will be used to put out a virtual external engine sound. However, it won't be the only fake noise BMW provides: a pedestrian protection system from the front of the car will be activated in electric drive mode, and make "a howling type of noise" to warn those around the car that it's nearby.
The pedestrian noise will be driver-controlled, so the claim goes, but BMW will apparently be forcing the internal and external ASD to be active.
Deliveries of the production i8 are expected to being in June 2014, with BMW claiming that demand has already exceeded its expectations. If you can't afford the $135,700+ sticker price, there's at least an extended driving video to enjoy.
SOURCE Bimmerpost