BlackBerry Milan axed as RIM focuses on BB10 and MWC showcase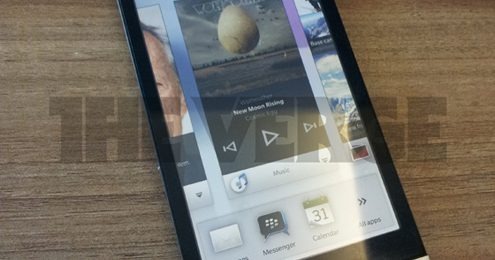 RIM has pared down its planned 2012 range even further, it's reported, canceling the upcoming BlackBerry Milan after carriers decided it was too similar to the existing BlackBerry Torch. That's no great loss, however; despite appearances suggesting it was a BlackBerry 10 device, the Milan was actually set to run BlackBerry 7, so BGR's sources claim. That leaves just one leaked device still in the pipeline. [Update: Seems news broke about the Milan cancellation even earlier - N4BB had the scoop on Tuesday]
That handset is the BlackBerry London – a codename, of course – and first spotted in the wild back in November 2011. RIM is apparently shopping the London around to carriers at present, though the phone's aesthetics have apparently been tweaked somewhat since the original spy shots were captured.
It's unclear exactly what state the London is in terms of functionality. RIM is apparently set to demonstrate BlackBerry 10 – the next-gen OS – at Mobile World Congress 2012, the company told Pocket-lint, but the platform itself isn't ready for public release until later in the year. "2012 will be the year of BlackBerry 10" a company spokesperson said of the MWC appearance, "so we'll be showcasing the capabilities of our future operating system."
That could mean actual devices running the platform, which is said to be suffering significant battery life issues forcing RIM to wait until a new generation of 4G LTE chipsets with more frugal performance, or a more straightforward demo of some of BB10's features. Either way, RIM will have plenty to do to convince potential customers and investors that it still has legs.