BlackBerry 10 Delay Prompts More "Half-Baked QNX" Speculation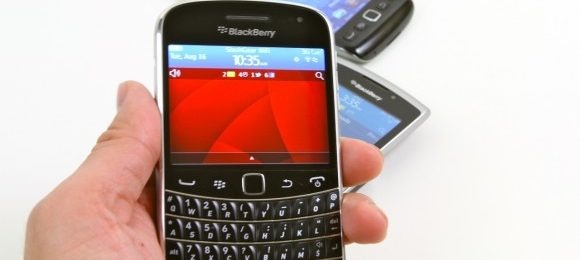 The reasons behind RIM's BlackBerry 10 device delay continue to be debated, with analysts joining the ranks of those doubting simple chipset patience is the cause of the late-2012 launch and instead suggesting significant problems with the new software. Speculation that the slower than expected debut of the next-gen smartphones was down to poorly functioning software came to a head last month, with controversial claims allegedly from an exec at RIM accusing co-CEO Mike Lazaridis of lying to investors.
RIM denied the supposed-insider's comments as "inaccurate and uninformed" and reiterated that the launch later this year was a strategic one around next-gen LTE chipsets rather than being prompted by internal struggles. Nonetheless, analysts remain unconvinced, with Evercore Partners' Alkesh Shah describing the chipset wait as "a contributing factor in a number of factors that led to the delay," the NYTimes reports.
"They can't get the infrastructure and the operating system ready in time" Peter Misek, analyst, Jefferies & Company
In fact, the spreading suspicion is that RIM has simply been unable to bring BlackBerry 10's power and battery demands down to a level where current-gen chipsets are capable of delivering a competitive experience. Poorly performing prototypes convinced RIM that there was no choice but to delay production until the new frugal and potent chips arrived later in the year.
"One of the problems is the delay in the BB 10 software and that may have led to the selection of chips that caused the most recent delay" Rod Hall, analyst, JPMorgan Chase
QNX, the RIM acquisition at the heart of BlackBerry 10, may not have been as up to the challenge of smartphones as the company believed, ABI Research's Michael Morgan suggests. Although the OS is widely deployed already, those implementations are often in cars and other situations where power consumption is a minor issue. Even the PlayBook struggled with QNX's comparative frugality, and now the OS "is being applied now in a place it hasn't been before" Morgan concludes.