Automakers hoarding driver data as Apple and Google circle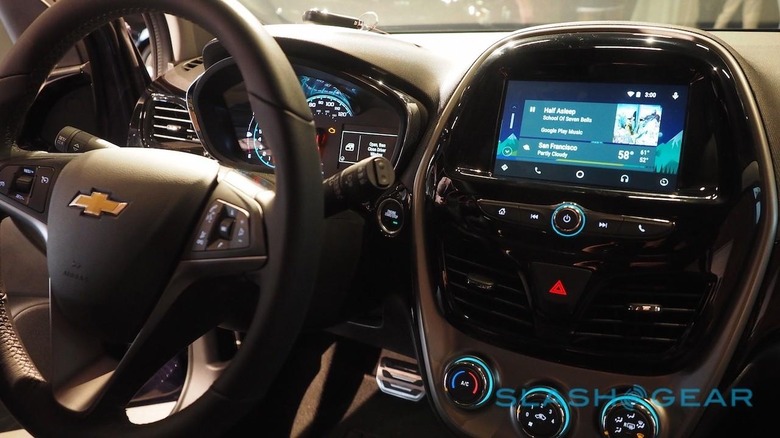 Unable to ignore Apple and Google's efforts to infiltrate the dashboard, car makers are picking different routes to collaborate and compete, with driver data the prize. Platforms like Android Auto and CarPlay – which allow smartphone users to plug their device into a car, see a subset of apps and services more safely displayed on the vehicle's own systems, and control them both by voice and physical buttons – are increasingly being expected by new car buyers. Tensions around what data sharing is required has slowed the spread, however, as manufacturers wrestle with the pros and cons of allowing Apple and Google into their dashboards.
Scion's youth-focused iA sedan and iM hatchback, for instance, aggressively target just the sort of smartphone-centric audience the infotainment platforms are intended for, but Doug Murtha, group VP of Scion, told SlashGear that disagreements over the personal information sharing side has kept the brakes on.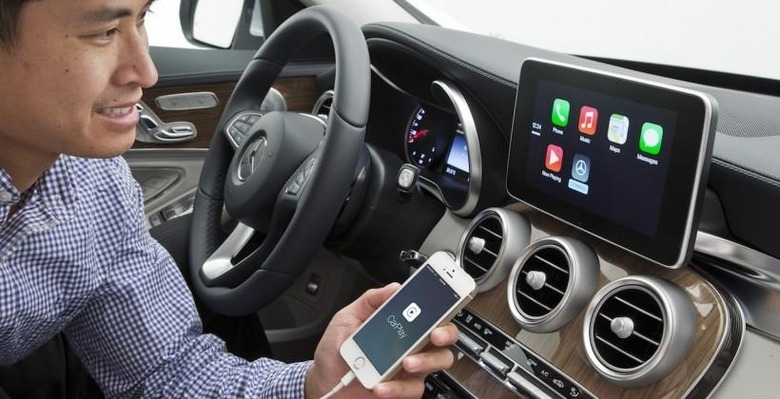 "There are some contractual interests with those companies in terms of data," Murtha told us. "We have looked at it, it's something we're interested in studying, but so far we haven't been able to find terms that satisfy all involved."
Toyota, Scion's parent company, is the biggest CarPlay and Android Auto hold-out. However, other carmakers which have agreed to use the software are still pushing back.
Both Google and Apple "asked for more data than we were willing to share," a Volkswagen spokesperson told Reuters, though said it was sharing "data points that are important to providing the best apps performance and user experience."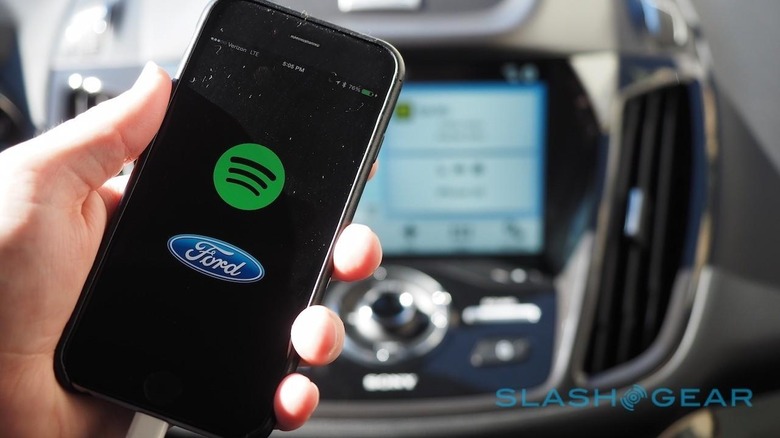 Ford, meanwhile, is a CarPlay and Android Auto partner, but is also counting on the newly-released SYNC 3, its own infotainment system with support for apps and services running on a connected smartphone, to maintain some degree of control over the dashboard. Part of that is limiting what information is shared with its partners, like engine metrics, gas consumption, range remaining, and other telemetry.
"We need to control access to that data," Don Butler, executive director of connected vehicle and services at Ford told Reuters, describing that balance as essential in order for car companies to "protect our ability to create value" with the new breed of digital services.
To help with that, Ford developed a connectivity standard to allow third-party developers to easily link their smartphone apps with in-car systems, and then released it as SmartDeviceLink under an open-source license. The same underlying technology as powers SYNC 3, it means app-makers could release a single version of their software that would work smoothly with a number of different car makes and models.
Toyota confirmed earlier this year that it was considering using SmartDeviceLink for its own next-gen dashboard systems.
GM, meanwhile, has taken the extreme opposite stance to Toyota, rapidly embracing Google and Apple across the bulk of its range. Many 2016 cars from GM brands – including Chevrolet and Buick – will support Android Auto and CarPlay, though the company still sees a place for its own infotainment systems, not to mention an advantage.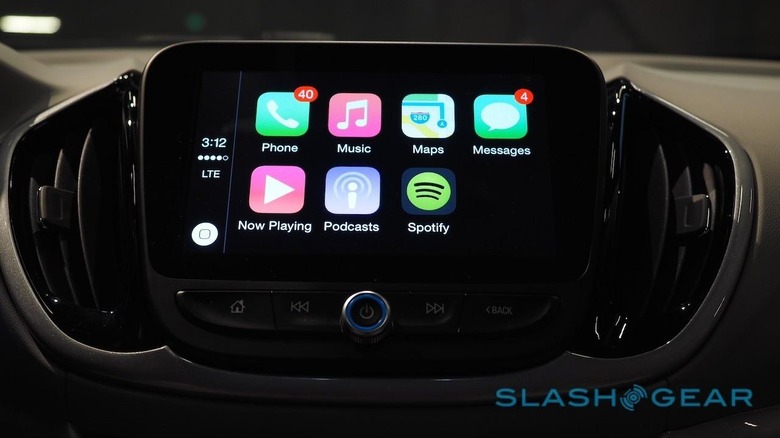 Access to the underlying telemetry is key to that, Chevrolet's Dan Kinney, director of user experience, told SlashGear, especially since manufacturers can't ignore the rising number of people who expect to be able to connect their smartphone to their car.
As Chevy approaches it, much of what CarPlay and Android Auto offer are table-stakes: its own apps and features could tie into deeper car data to deliver experiences a level above. "The question we ask ourselves is whether you could do this on a bus," Kinney told us, such as streaming music or checking a route, "or whether it depends on the data you get from the car."
Nonetheless, that data is available out there, whether drivers are willingly giving it up or otherwise. A wealth of information has already been flowing out of cars' ODB-II ports, a socket under the dashboard of most new cars made since 1996 that gives government-mandated access to things like engine status, speed, and more.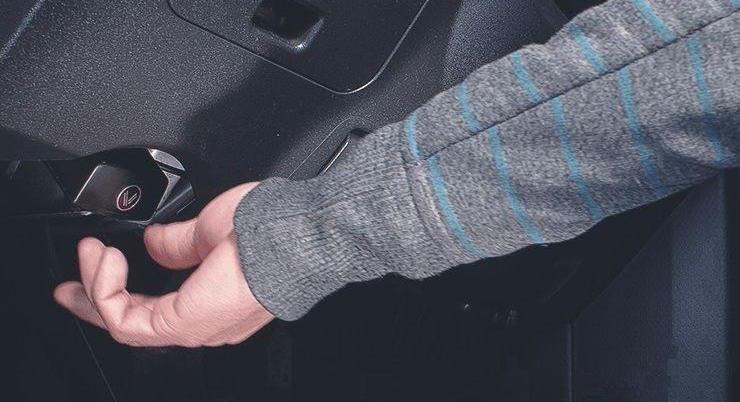 That's a telemetry-teat that startups like Automatic have already latched onto, while more recently Vinli has revealed intentions to bake its backchannel access into vehicles by potentially including it as part of the wiring loom itself.
Even apps like Waze, which allow drivers to record congestion and accidents while on the move, but also use passive tracking of vehicle speed and more to figure out road conditions, are bypassing automaker systems and shifting attention and interaction to phone screens.
Chevrolet sees its new partners/rivals as a positive challenge, however. "This is going to push us to get better, we're going to spend a lot more time designing that," Kinney argued, though the car firm still considers itself a gatekeeper.
"It's our job to be a safeguard," the UX chief concluded, "to make sure we're not giving Google everything about the driver's data."