Vinli hands-on: A high-octane smart car upgrade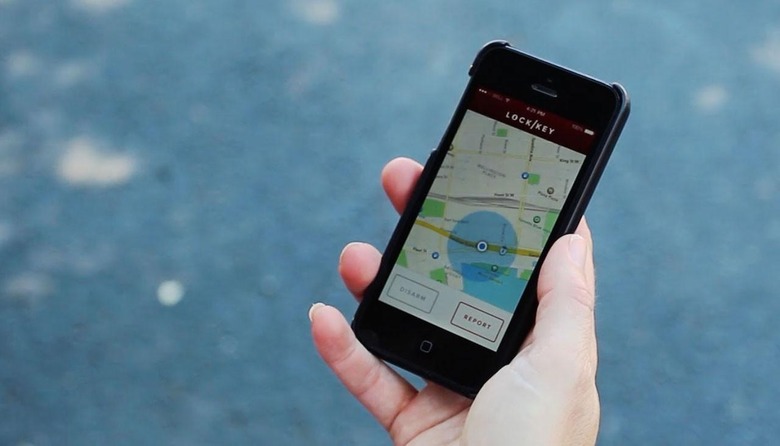 Shiny new connected cars may be all the rage at auto shows, but not everybody wants, or can afford, to swap their current ride for the latest model. Into that fray steps Vinli, an ambitious startup hoping to upgrade your car with WiFi, Bluetooth, LTE, an app store, and the power of the cloud, all for $99.95 and thirty seconds of installation. I took a trip with founder Mark Haidar to find out if it could really be so simple.
Haidar is no stranger to making vehicles smarter. He cut his teeth on the concept while creating tracking technology for the military, when went on to develop vehicle-to-vehicle (V2V) and vehicle-to-infrastructure (V2I) systems for firms as diverse as Lockheed Martin and Staples.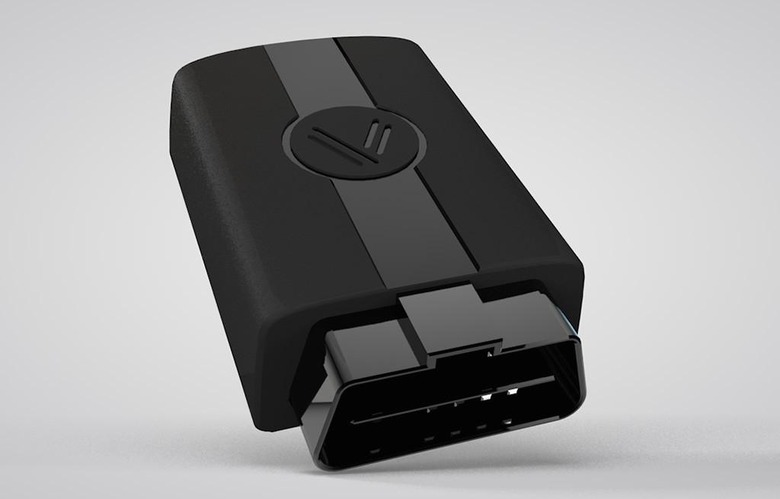 In 2014 he created Vinli. It might not be a name you're familiar with, but some of its $6.5m backers will probably ring a bell, like Samsung Ventures and Continental. Cox Automotive – the company behind Kelley Blue Book, Autotrader, and more – is also onboard, giving Vinli a foot in the door with telecoms hardware, the electronics already being installed in car dashboards, and a wide network of service centers.
Traditionally, Haidar pointed out to me, the technology in our cars has been slow to evolve over the years of ownership. However the gateway to a DIY upgrade has been there for almost two decades, and is in fact a government-mandated part of most vehicles.
Vinli plugs into the OBD II port under the dashboard – assuming your car runs on gas and was manufactured after 1996, it should have one, while most hybrids and many diesel models will be compatible too – and once it's in place you can pretty much forget about it. Everything else happens on your smartphone or in the cloud, or some combination of the two.
First, there's the Vinli app store. Right now the most useful apps are of Vinli's own creation: Beagle, for instance, which allows you to remotely track a car's movement on the map, and pings out SMS alerts when speed limits are exceeded or geofencing lines are crossed. Lock/Key is a simple notifier for when your car is moving, armed from your phone and then flashing up warnings should the valet take a joyride, while Race turns Vinli into a track day logbook, combining performance figures with video recorded on your phone.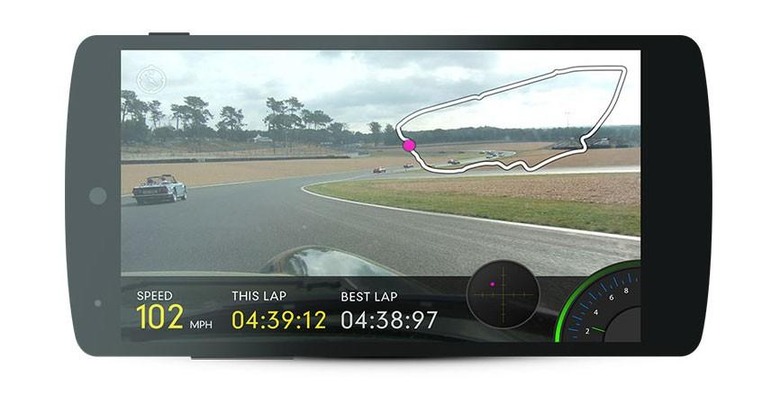 If you set up ECall, meanwhile, Vinli will call or text your emergency contacts should you be in a crash, while a paid version of the app will also contact 911 or the local equivalent.
Rather than leave you reliant on what options you paid for – or the original owner of your car paid for – when first specified, Vinli takes the approach that features should be augmented over time. "That's the thing we're trying to do for the car," Haidar explained, "democratize it."
When Vinli ships in August, the app store should have around twenty titles; Haidar predicts there'll be 150 by the end of the year. It'll play nicely with other platforms, too, including telling SmartThings when you've arrived home.
In the cloud, meanwhile, are the company's services. That includes Otto, which tracks engine data and promises to diagnose issues before they're significant, even learning from things like driving style – Haidar tells me it takes around three months to figure out what kind of driver you are – and using that to predict when tires, brakes, and oil might need attention.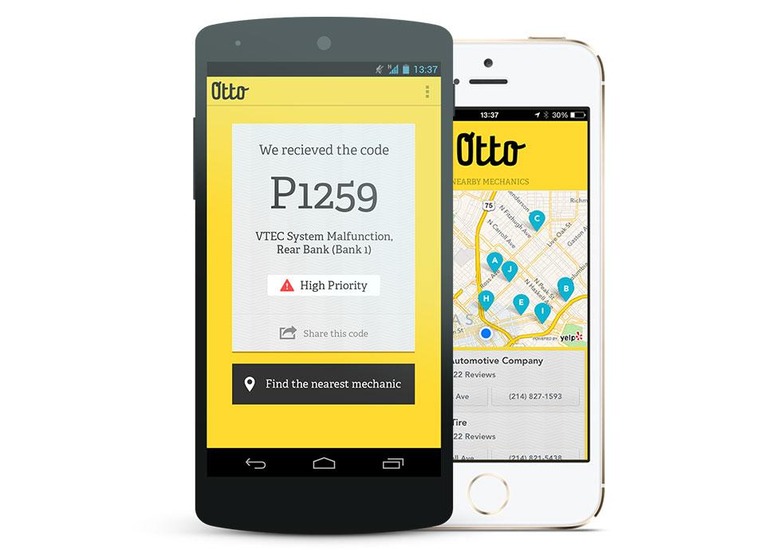 If the "Check Engine" light comes on, Vinli should be able to explain why, too, not to mention tell you what you should do about it. Thanks to the Cox Automotive link, meanwhile, Vinli will launch with the ability to schedule a service with one of around 40,000 dealerships across the US, all through the app.
The final benefit from Vinli is its ability to act as a WiFi hotspot. Thanks to the embedded T-Mobile USA SIM, up to fifteen devices can connect and share its LTE connection. Vinci will charge on a pay-as-you-use approach with no contract: $5.99 for 500 MB, $15 for 1GB, and $40 for 3GB, with the promise of unlimited data and shared family plans in the pipeline.
The obvious competitor is Automatic, which also has a $99.95 dashboard dongle and promises all manner of statistics and services. Unsurprisingly, though, Haidar thinks they're in a different league.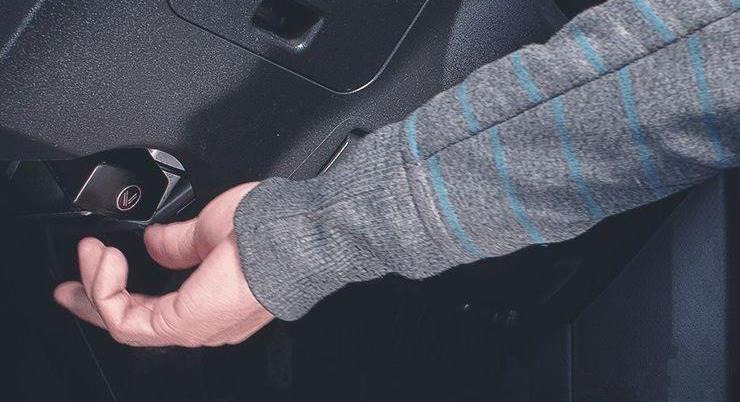 Beyond the hardware differences – Automatic has Bluetooth and GPS, but no WiFi or LTE – which means Automatic is reliant on your paired phone for data and emergency calls, Haidar argues that his adapter was "built from the start as a platform." Vinli has already held more than 35 developer events around the world, for instance, aiming to get app creators onboard from the outset.
Part of the lure is more data from the car's own systems, combined with more processing power onboard the dongle itself. That's all served up through the APIs and SDKs, with third-party developers getting just the same access to data as Vinli itself uses.
In fact, "we wanted the device to be as stupid as possible," Haidar suggests, for maximum flexibility. A single dongle could be used with multiple cars, each model automatically recognized when it's plugged in, and the specific settings you've established instantly recalled from the cloud.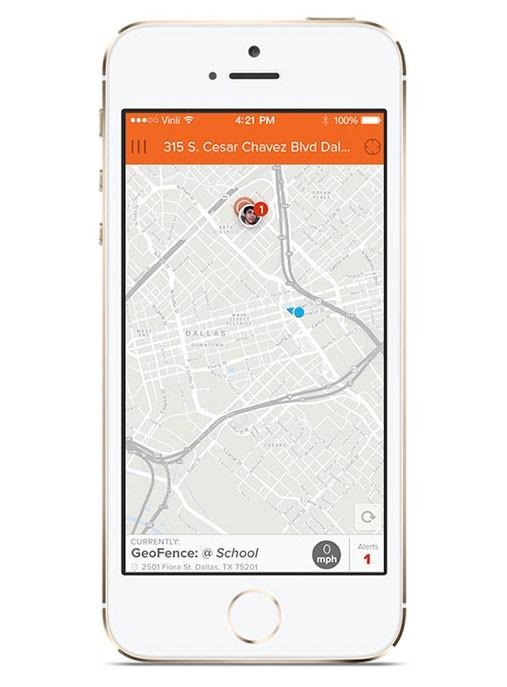 The longer-term goal, though, is something even easier. If Vinli has its way, its dongle will be integrated into future car dashboards themselves: you won't need to plug one in, just set up a new account.
Now, the automotive industry is notoriously wary about change, not to mention subject to lengthy safety approval processes which have frustrated more than one tech industry startup. In Vinli's favor is how cozy Continental and Samsung already are with the car firms, not to mention its more collegial approach versus those of Apple's CarPlay and Google's Android Auto.
Vinli doesn't require car companies to give up their existing infotainment platforms, Haidar points out, it just sits in the background piggy-backing on the data. If a driver still wants to use CarPlay or Android Auto, they can: it won't stop Vinli services from coexisting. Meanwhile, unlike Google and Apple, Haidar is offering a revenue-split to automakers to sweeten the deal.
When, exactly, that might all happen remains to be seen, but we won't have long to wait until Vinli starts popping up underneath dashboards. While the company may be on Indiegogo right now, that, so Haidar tells me, is because it was the easiest way to take preorders: none of the funds – in excess of a healthy $125k at time of writing, with more than two weeks left to run – are required for manufacturing to begin, so in theory the first batch should start shipping in August.
MORE Vinli