Aston Martin finds a wealthy savior: EVs delayed and huge racing changes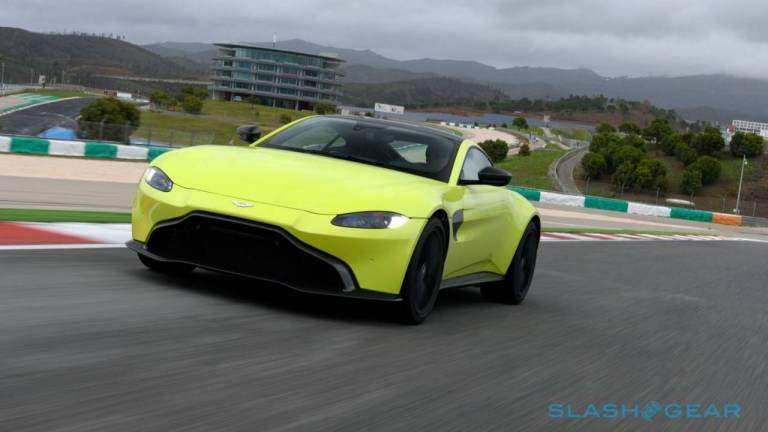 Aston Martin has been thrown a $239 million lifeline, with the struggling British automaker getting a cash injection to right its business – though with some serious roadmap changes along the way. Facing serious cashflow issues after a woeful 2019, Aston Martin has pushed back its ambitious Lagonda EV plans though management insist that its halo hypercars are still on track.
Signs that something was seriously amiss surfaced earlier in January, with Aston Martin CEO Andy Palmer warning investors that 2019 had been "a very disappointing year." Retail sales were up, but skewed toward cheaper models, while wholesale sales in Europe dropped 7-percent year-on-year.
It left the company looking for a financial suitor, with Chinese behemoth Geely tipped as a potential candidate. Instead, though, it's F1 billionaire Lawrence Stroll who is stepping in as Aston's savior. He's led a consortium to invest £182 million into the automaker, a 16.7-percent stake overall, while Aston Martin Lagonda is raising another £318 million through a new rights issue.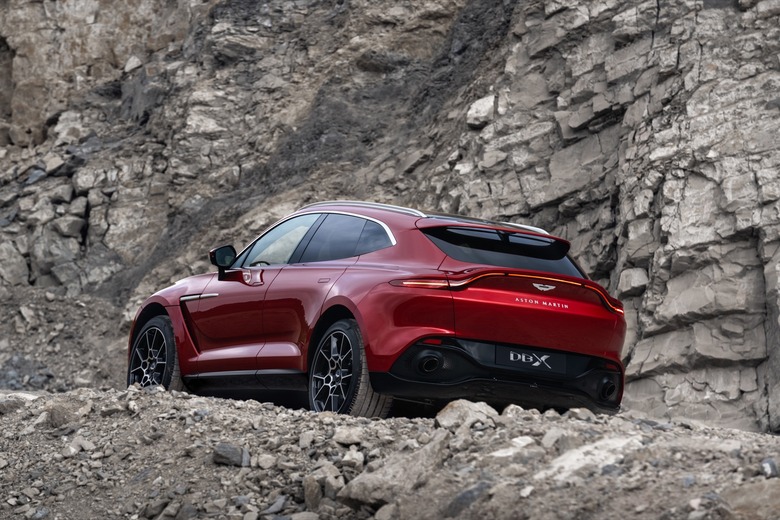 Stroll – who owns the Racing Point F1 team – will now become chairman of Aston Martin. Palmer will remain as CEO, and the two will work on a new business plan – as well as some cuts to both costs and jobs. Operating cost base needs to be cut by £10m ($13m) on an annualized basis, Aston Martin says, though 2020 is likely to be more in the region of £7m ($9.2m).
On the roadmap for 2020 is the release of the new Aston Martin DBX, the company's first SUV. That'll hit dealerships in Q2. A Vantage Roadster will arrive in the spring of 2020.
One of the biggest questions had been around the Valkyrie, however, the automaker's hypercar project. According to Aston Martin, that's still on track to deliver later in the year. The Aston Martin Valkyrie AMR Pro should still be revealed in 2021, but the Valhalla won't be unveiled until 2022. The Vanquish mid-engined "core car" will be revealed after Valhalla in the same year.
For Aston Martin's electric plans, a delay
For the rebirth of the Lagonda brand, however, the news isn't so great. Aston Martin had intended to launch it as a luxury electric option in 2022, but now that's being pushed back to 2025 at the earliest.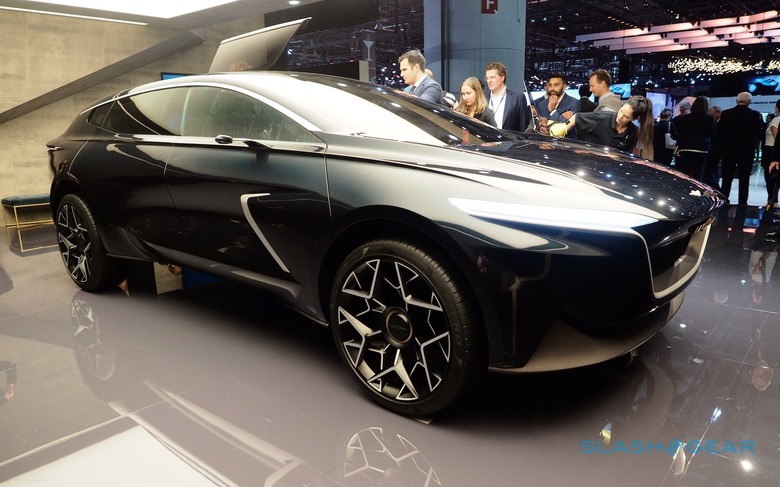 The Rapide E – the electric version of the Rapide four-door – is, as previously rumored, on ice. Deliveries had been expected to begin this year, but "while development of Rapide E is substantially complete, the program has been paused pending a review," the company now says.
Still in progress is development of a modular V6 engine which will tap hybrid technology for better fuel-efficiency. Aston Martin says that it expects that to be ready for hybrid versions of its core cars from the mid-2020s.
Racing sees a big change
As of the 2021 season, the Racing Point F1 team will become the Aston Martin F1 works team. That'll last for 10 years according to the initial term, with Aston Martin Lagonda getting an economic interest in the team. It'll also get sponsorship for the first five years, renewable at that point for a further five years.
For Red Bull Advanced Technologies, the work with Aston Martin won't stop straight away. The two companies plan to continue collaborating until the Valkyrie is delivered. "The development of the two-seater mid-engine Valkyrie remains a key project for Red Bull Advanced Technologies," Red Bull confirmed today, "with the first batch of the 150 road-going cars due to be delivered to customers at the end of the year."