In Assassin's Creed 4: Black Flag you've got a game that can be wholly enjoyed by a hardcore fan of the series just as well as a newcomer. Here you've got the roots of the beast in assassin's hood and the feined interest in surprising and sneaking around at the same time as you've got a brand new jump-in point for anyone interested in that all-encompassing childhood wish to be a pirate. Ubisoft has created a masterpiece of the modern age of relatively-open sandbox gameplay tied closely with the next-level graphics finesse afforded them by NVIDIA – every bit as spectacular as we saw in demo form earlier this year up in Montreal.
Already it should be rather clear to you that we're big fans of this game. Testing the beast on a PC build with a highest-end NVIDIA GeForce GTX Titan graphics card made the visual experience as good as it could be, while the gameplay is centered on two of our favorite gaming tenants: free movement and the building of one's own personal arsenal.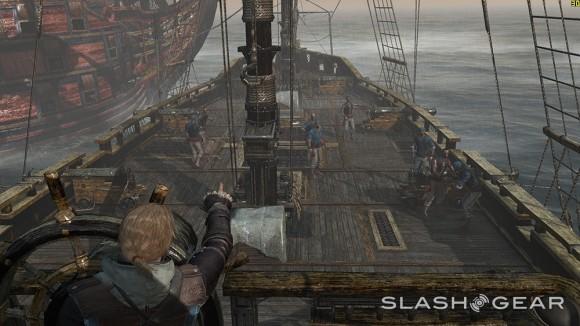 What's great about this game is that you've got the jump-in-and-play abilities made famous by the likes of Grand Theft Auto, but you're doing it in the Caribbean during the Golden Age of Piracy. Not only are you an assassin at this point in the series, you're the captain of a pirate ship as well.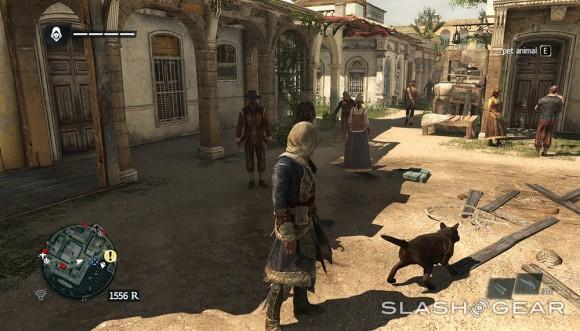 This game works with a relatively strict starting sequence in which you'll learn the way to play and use each of your varied abilities. Learning to move in this game is easy, but acting as a high-flying acrobatic assassin flying from port to port isn't something you'll be able to perfect in just a few minutes.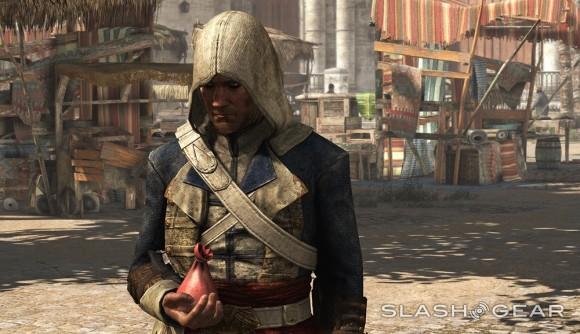 Once you're attuned to the idea that you've become a pirate in the few minutes the starting sequence of the game affords you, you're tossed back into a modern world. Quite similar (in some respects) to Saint's Row IV, you'll find that the majority of the game is spent inside a computer simulation.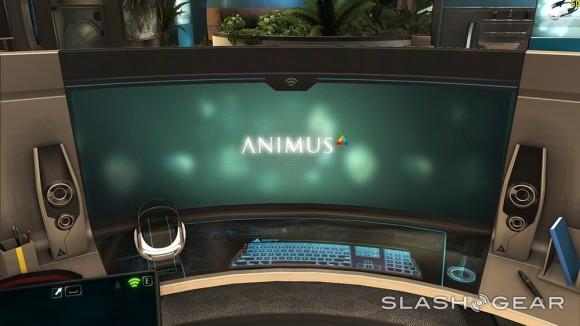 If you've been watching and paying attention to the storylines in each of the first three Assassin's Creed games closely, you'll find yourself wholly intrigued by the idea that you've once again stepped into the shoes of a different person and a different time than you actually are – if you'd rather just pretend you've always been a pirate, you'll find the digital element to be a lot easier to tune out than it is in Saint's Row.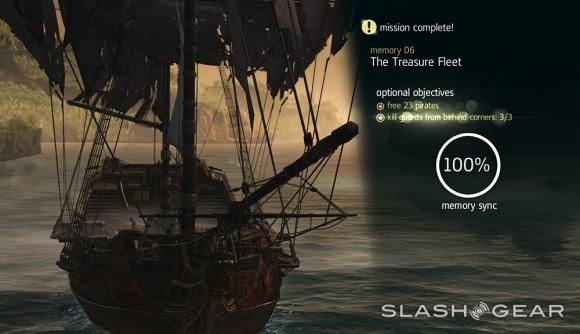 Your mission as the pirate Edward Kenway is to loot and pillage the environment, working with contracts for kills and boosting the abilities of your ship and your crew.
You can pickpocket your way to glory (slowly) or bring glory to your vessel and your person with a variety of missions that'll have you travel to a vast map of locations.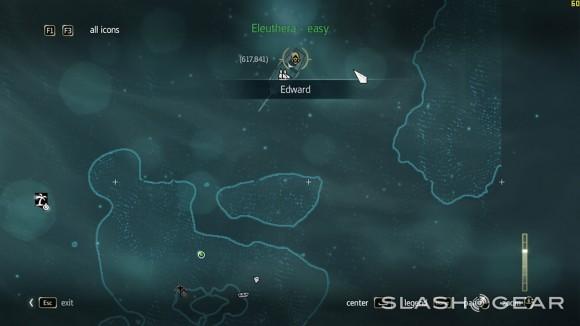 You'll find that just one island is only a tiny fraction of the full world, this game working with over 75 unique locations through which you'll be able to explore. This includes cities on islands, jungles full of animals (which you'll be able to hunt), hidden coves, lost ruins, and underwater shipwrecks.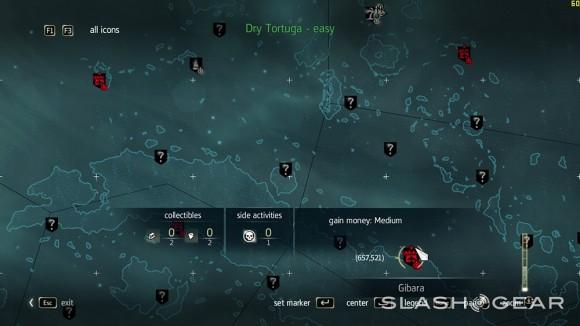 Between islands you'll be steering your own ship, the Jackdaw. Destroy other ships with cannon fire, recruit pirates from a variety of situations in which they'll owe you their life, and move from ship to ship, port to port, and city to city completely seamlessly.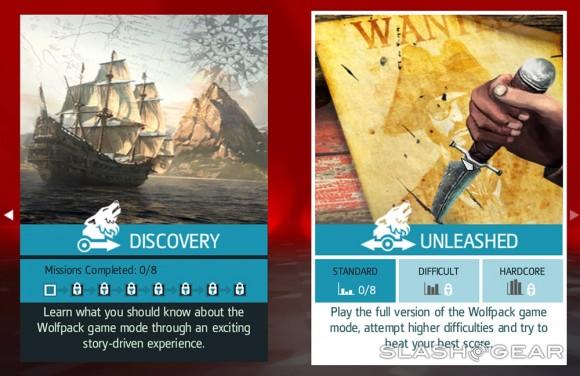 NOTE: There is a Multiplayer mode available with this game, but we've not yet had a full experience with it. We'll be wanting to join all of you in the arena before we pass judgement on such a segment. We shall see what we make of it soon!
We had the opportunity to see an iteration of this game in 4K resolution earlier this year as well. This 4K resolution demo of Assassin's Creed gave us a look at what it truly meant to be the world's first game to ship with 4K textures.
While this game should – by all means – look fantastic on whatever current-gen graphics card you happen to have running, it's been optimized to work with NVIDIA's own GeForce GTX 700-series. The teams at NVIDIA and Ubisoft have worked to bring image quality to its max with technologies like FXAA and TXAA – for the lay-person, this means you've got intelligent management of effects like lighting and atmospheric rendering.
With TXAA you've got a new anti-aliasing technique described as a "film-style" technique made to all but do away with crawling and flickering in motion, aka temporal aliasing. With the gear we're using, this game doesn't skip a beat.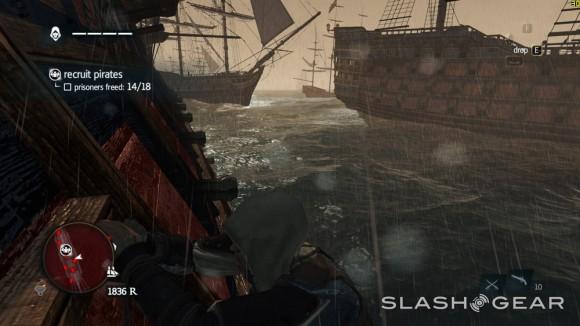 You've also got work done on this game with technologies like NVIDIA HBAO+, Percentage-Closer Soft Shadows (aka PCSS), and God Rays to make the whole presentation feel great as you explore the full expanse of this wild adventure.
This game is available for PC starting today, November 19th, here in the USA, and will be coming to the UK on the 22nd. You'll also be able to check this game out on Wii U, Xbox 360, Xbox One, PlayStation 3, and PlayStation 4 immediately if not soon!