Assassin's Creed 4: Black Flag hands-on with 4K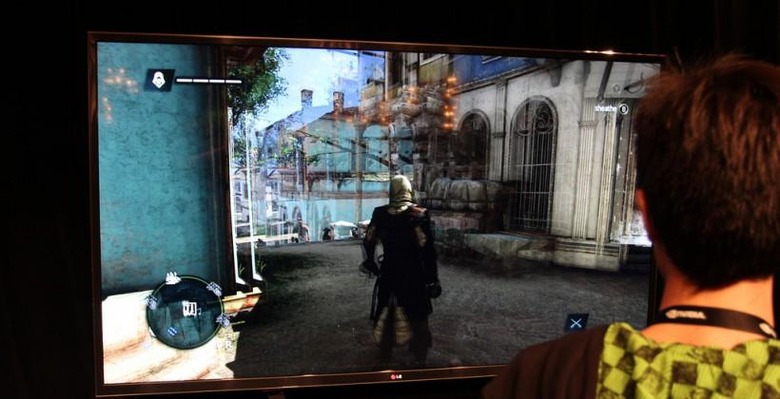 This week at a special event held by NVIDIA in Montreal, we got the opportunity to get some hands-on time with the near-final build of Assassin's Creed 4: Black Flag in 4K resolution. This experience was made real on an LG 84LM9600 4K television and was played on a monster custom gaming rig constructed by the folks at MAINGEAR – the build called "The Shift", as it were, with a set of beastly NVIDIA GeForce GTX graphics cards inside.
This experience was captured alongside a dishing of details from the likes of Ubisoft on the graphics greatness they were afforded with NVIDIA developer support through GameWorks. PC improvements for this game include higher-quality soft shadows, MSAA, TXAA (exclusive to NVIDIA cards), improved "God Rays", and one whole heck of a lot of volumetric fog. You'll be able to see photos of several of these features in the gallery later in this article, mind you.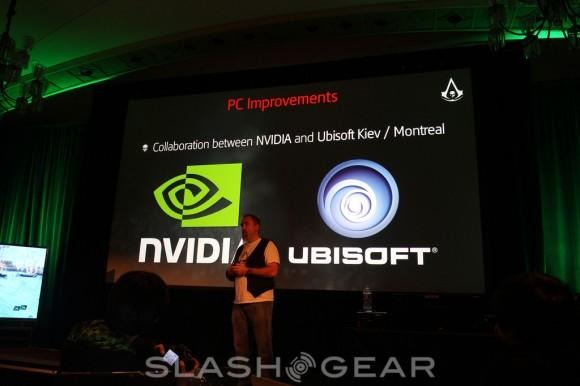 Ubisoft's Sylvain Trotter also made clear their work with NVIDIA on lighted particles, HBAO, and a cover-all push for high resolution textures. You'll see improvements in motion blur (over non-PC versions of the game, that is), as well as lens flares, shadows, and of course support for 4K resolution displays.
A bit was gone into for next-generation consoles as well, including bits and pieces like screen space reflection in water. You'll find fabulous dynamic foliage throughout the game, emphasized in the Xbox One and PlayStation 4 especially – the same going for the dynamic fog: lots and lots of it appearing in the next-generation console versions and PC versions of the game.
Have a peek at the relatively brief demo of 4K gameplay of Assassin's Creed 4: Black Flag, and be sure to have a peek at the up-close photos in the gallery here as well. There's more content from the developers and engineers behind the next generation in gaming finesse coming up through the rest of the week as well, straight through SlashGear's NVIDIA tag portal non-stop.