NVIDIA unveils GTX Titan GPU with supercomputer performance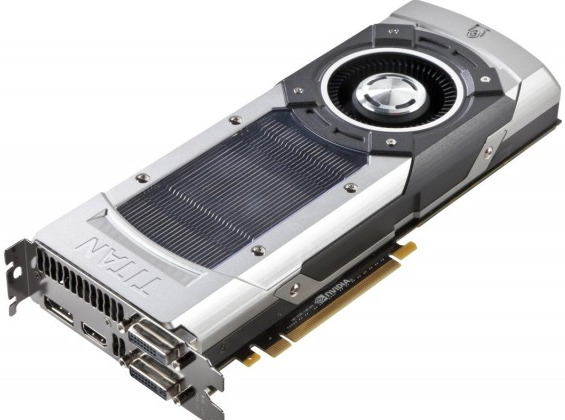 Remember the Titan supercomputer? Back in November, it became the world's fastest supercomputer, and it's powered by NVIDIA chips. Now you can get a piece of Titan in your own home because NVIDIA has announced the GTX Titan graphics card, a $1,000 GPU that sports 2,688 CUDA cores, 6GB of GDDR5 RAM, and 7.1 billion transistors.
NVIDIA says that the new GTX Titan graphics card is "powered by the fastest GPU on the planet," which we certainly can't refute at this point. The graphics card itself is huge, measuring in at 10.5-inch long, and it's capable of pushing 4,500 Gigaflops, which is quite impressive if we do say so ourselves.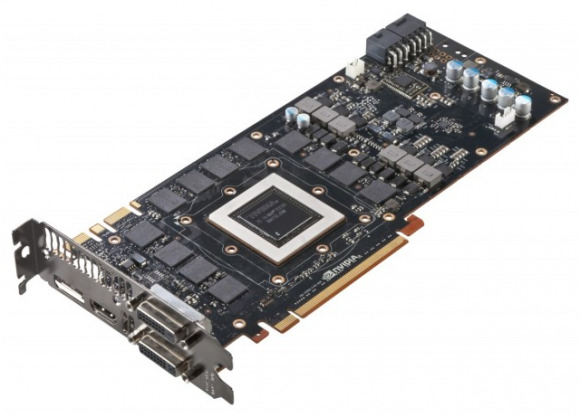 However, the GTX Titan falls just a tad short of NVIDIA's current top-tier offering, the GTX 690, as far as raw specs and computing power are concerned, but efficiency is where the Titan really shines. The GTX Titan features over a thousand more CUDA cores than the GTX 690, but it requires less power, as well as generates less heat and runs quieter overall.
As far as availability goes, NVIDIA The Titan GPU will be available starting on February 25 from various partners, including ASUS, eVGA, Gigabyte, and MSI, at a price of around $1,000, which certainly isn't going to want you to make an impulse purchase, but if you're looking for supercomputer-like speeds with your gaming rig, this card may be well worth it.