Apple's iWatch wont be made by Apple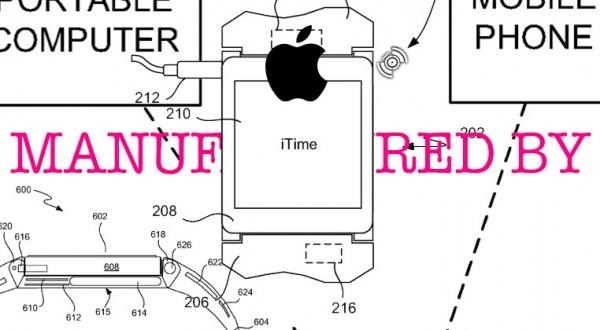 When Apple first decided to enter the automotive industry, they didn't decide to create the iCar. Rumors of the iWatch swirl – Apple's hired an army of watch and wearable-friendly professionals over the past several years, and they're making something new. But the quickest way to the top of your business is to turn it upside down – and the modern Apple model isn't above collaboration.
Blasphemy, you might be saying. Apple wouldn't dare let someone else control hardware on which their software rests! That's just not right!
But Apple doesn't want to make something new that you're going to have to be convinced to use. Just like what we saw this morning with the Michael Bastian / Gilt smartwatch that just so happens to be manufactured by HP. They didn't even put the "HP" stamp on it, they used "Hewlett-Packard" – not something they'd do releasing a standard consumer product like a tablet or a Chromebook.
NOTE: The image at the head of this column comes from an Apple patent.
"Nothing that's going to convince a kid that's never worn glasses or a band or a watch or whatever to wear one. At least I haven't seen it." – Apple CEO Tim Cook at D11, 2014
A profile of Cook from earlier this year also ads fuel to the idea that Apple might not be as focused on iWatch hardware as they are with – for example – the iPhone. "Described as a focus on "broader implications" than the minutia of the smartwatch itself, [Tim Cook's wearables strategy is] notable for being a very different approach than that Jobs was known for." Read more on this in the article Tim Cook hands-off with Apple iWatch say insiders.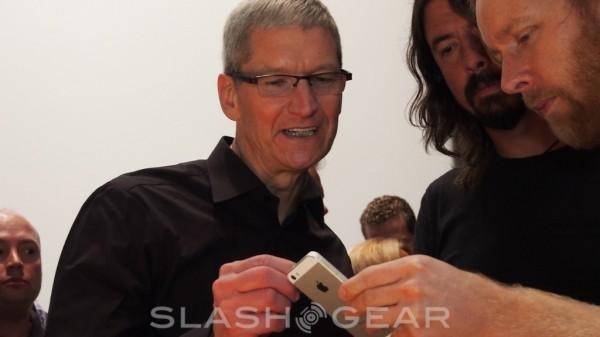 Apple recently announced they'd be working with IBM to further their drive into the enterprise market. This is a partnership – and its unprecedented in the modern world of Apple.
"It takes the best of Apple and the best of IBM and puts those together. There's no overlap. There's no competition. They're totally complimentary. And more than anything, it focuses on the enterprise customer.

This is all about transforming enterprise. Reinventing enterprise. Taking big-name analytics down to the fingertips of people so they can spend their time making complex decisions, not running around getting data.

...

I think if we can bring the kind of transformation we've arguably brought to consumers, to enterprise, I think there's a huge opportunity." – Tim Cook, CNBC interview on IBM/Apple collaboration
UPDATE/NOTE: Since there's been a little confusion here – extrapolate from the above quotes and apply generously on whatever watch companies you can see working with Apple in the future. Apple isn't working with IBM to make a watch. That's just crazy talk.
Apple can invest in hardware and create another smartwatch. But if they do, it'll be just that: another smartwatch.
They can alternatively work with watchmakers looking to modernize their brand for a new generation. Watch connoisseurs buy watches you have to wind up. They're not going to be swayed into the future with an Android Wear watch when LG and Samsung pound out models for less than $300 USD.
But if they could collaborate with Apple? Big possibilities would certainly be in line.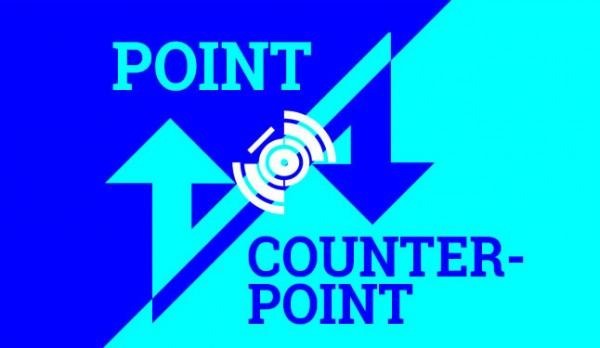 Below you'll see a counterpoint from SlashGear Writer/Editor Nate Swanner. Heed both of these angles and let us know if you agree with one or the other. ...Or if, god forbid, you have you own.
Apple had the chance a long time ago to outsource hardware, and refused to do so. It's against their company DNA to do that for a market they can build for. They will probably limp out the tech to see what the reaction is. Take the iPad mini... that was a misfire from the start, but people bought it like crazy. Then they slapped a Retina display in there, and it's the best small tablet on the market.
Apple has CarPlay because they're not going to build cars — it's silly to jump into that market with hardware. The Macbook Air is/was equally limped out, and it's ridiculously popular now. They'll probably do the same as they did with the iPad mini — slap a Retina in there and make it world-beating. The iWatch will probably be lesser than we'd like, but the second generation will kill it.