The newest in a surprisingly large line of HP Chromebooks has arrived in white and turquoise. This model looks rather similar to the Pavilion model shown of earlier this year, here coming with a Samsung Exynos 5350 processor and up to 2GB of RAM. The display here is still 11.6-inches and you'll have optional 3G connectivity as well.
This Chromebook works with a Z height of 0.81-inches and comes with a weight in at 2.69lbs. You'll find this device ready for web connectivity with wi-fi in most places and running the newest version of Chrome OS.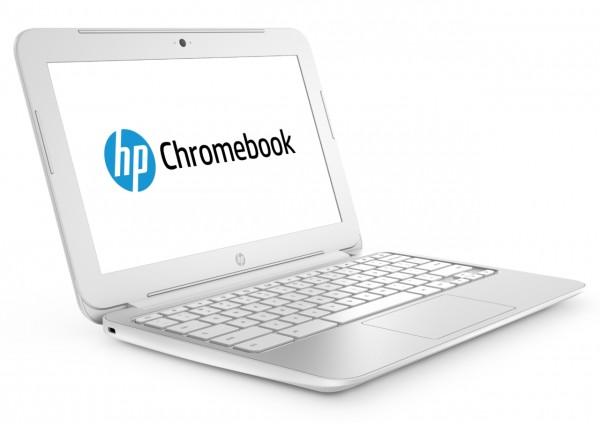 Above and below you'll see the two different color variations of this Chromebook that'll be available later this year. See our original Chromebook 11 Review from October of 2013 for a glimpse of what this machine is all about.
Have a peek at the HP Chromebook 11 LTE for a very, very similar model (with a slightly different color scheme) from earlier this year. The newest HP Chromebook will be released for $249 USD and will be available in what the company calls "Ocean Turqoise" or "Snow White."