Apple's iPhone 7 event expected to debut new Beats headphones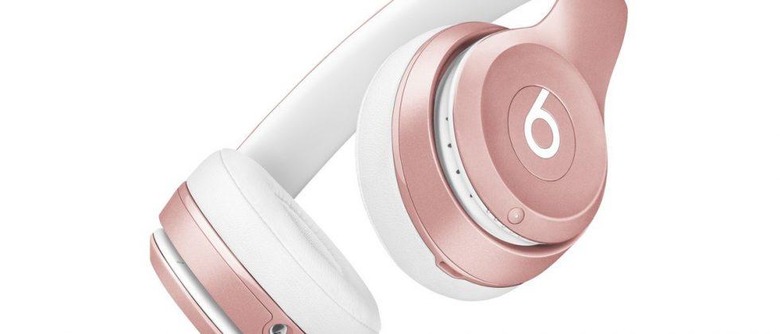 Apple has a press event scheduled for this upcoming Wednesday, and there's no doubt that we'll finally, once and for all, get to see the new iPhone 7. It's also very likely we'll see EarPod headphones in the form of Lightning connector-equipped models, and possibly a wireless version. What wasn't so expected was new products from Apple's headphone brand Beats, but according to a new leak, it looks like they'll be up on the stage too.
Surprisingly, the leak comes Apple's own PR team. The French website iGeneration actually received an email from Beats PR that stated new headphone models from the brand would be unveiled on September 7th, alongside the iPhone 7. An image of the email was also published, but the site was asked by Beats to remove it, all but confirming its authenticity.
There's no word on what new types of headphones we might see from Beats on Wednesday. However, since the company already has wireless Bluetooth versions of several of its higher-end on/over-ear headphone models, it seems likely the in-ear/earbud styles could go wireless, or there will be wired versions with Lightning connectors instead of the standard 3.5mm headphone jacks.
With the iPhone 7 long-expected to drop the traditional headphone port, the most common prediction is that the Apple headphones included in the box will remain wired but with a Lightning connector. Also rumored is a pair of wireless earbuds from Apple featuring the name "AirPods," but those will be sold separately due to their higher price tag.
This new Beats leak seems to guarantee we'll at least be seeing a variety of new headphones announced with the iPhone 7, but we'll have to wait until Wednesday for the full lineup.
SOURCE iGeneration