Apple-owned Beats release Solo2 Wireless headphones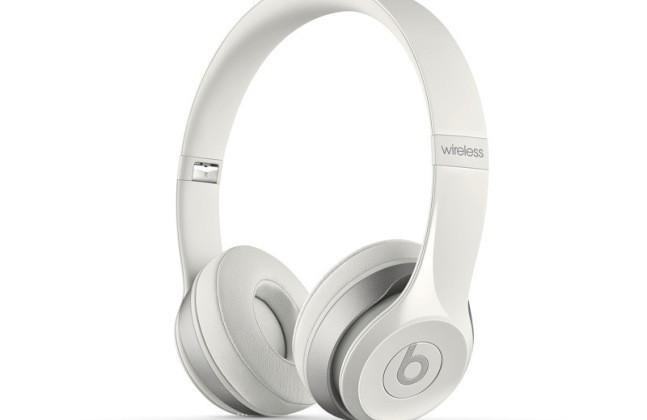 The first headphones released by Beats by Dre since they've been acquired by Apple fully has come to fruition. This set of Solo2 wireless headphones is wireless for the first time. You'll also be able to connect this pair of headphones in with what they're calling a "RemoteTalk" cable if you've used up the 12 hours of battery time these phones contain when fully charged. They won't have a big Apple logo on their earpieces, but they'll certainly have Apple on the box – in the footnotes, at least.
These headphones will be able to take phone calls, change songs, and adjust the volume using the "b" button and volume buttons on each ear. These headphones work with a 30-foot Bluetooth range for all Bluetooth devices – after which they might still connect, but you'll want to be inside that range for optimal sound quality.
The standard model will be available in Red, Black, White, and Blue. This standard model will cost you $299.95 USD and you'll be able to check them out in Apple stores and on Apple online.
The Red headphones will be sold exclusively through Verizon Wireless through the end of the year.
A "Royal Edition" of the Solo2, coming in Stone Grey, Hunter Green, Imperial Violet, Blush Rose, and Sapphire Blue. Oddly you'll find these "Royal Edition" headsets costing less than the Bluetooth models at $199.95 USD.
These Royal Edition Solo2 headphones will be released in Apple Stores starting this month. They'll spread to the rest of the retail universe soon, as well.