Apple's Lightning EarPods revealed in second video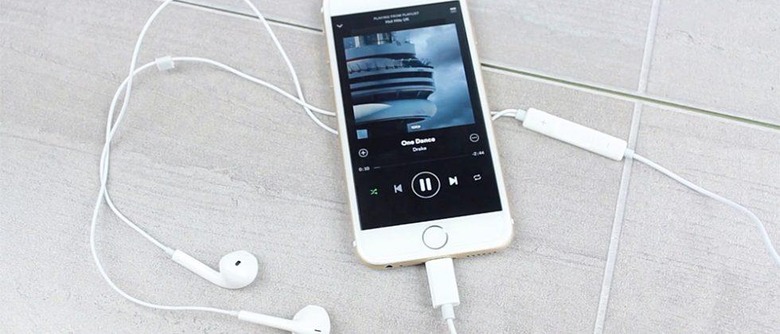 We've quickly reached the point where rumors and leaks about new versions of Apple's EarPods headphones are just as prevalent as those about the upcoming headphone jack-less iPhone 7 itself. Over the past few weeks, there's been several questionable images claiming to show a new pair of wired Earpods that use a Lightning connector instead of a standard 3.5mm plug. Then a video surfaced revealing a fairly authentic looking, functional pair of the headphones. Now a second video has been released, offering the best look at a pair of Lightning Earpods yet.
The new video, uploaded to YouTube by MobileFunTV, is similar to the previous (which came from EverythingApplesPro) in that the headphones are demonstrated to be fully functional, controlling music playback on an iPhone 6/s while connected to the Lightning port. In addition, we get to hear the audio directly from the earbuds when they're placed near the camera's microphone, something the earlier video didn't offer.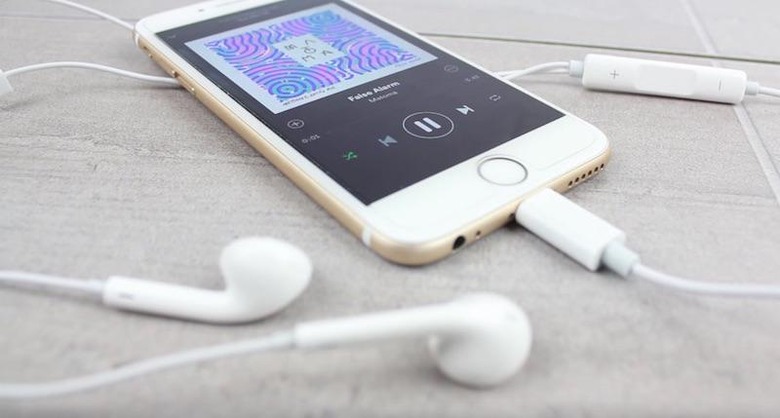 The ear pieces themselves and the in-line remote all appear to match the design and quality of Apple's existing wired EarPods, and the Lightning plug, while a bit longer than usual, does look almost the same as the USB-to-Lightning charging cables.
There are still a few small mismatched details, however. Namely, the in-line remote has been positioned farther down on the headphones' cable, below the right and left split. On the existing EarPods, the remote is found on the right side of the cable, above the split. This, combined with the fact that the video never shows the entire cable on screen at once, means that we could still be looking at a clever fake.
Out of all the iPhone 7 rumors and speculation from this year, the most common element is that Apple is removing the 3.5mm headphone jack. In addition, as we heard earlier this week, Apple could also be working on a premium pair of wireless Bluetooth headphones, serving as more evidence that the company wants to move away from reliance on the headphone jack.
The iPhone 7 is widely expected to be announced in September, meaning we're only a few weeks away from finding out if the headphones we see here are an accurate example of what will be included in the box, or if Apple will go with a headphone jack-to-Lightning port adapter instead.
SOURCE MobileFunTV/YouTube