Apple EarPod headphones leak reveal Lightning connector for iPhone 7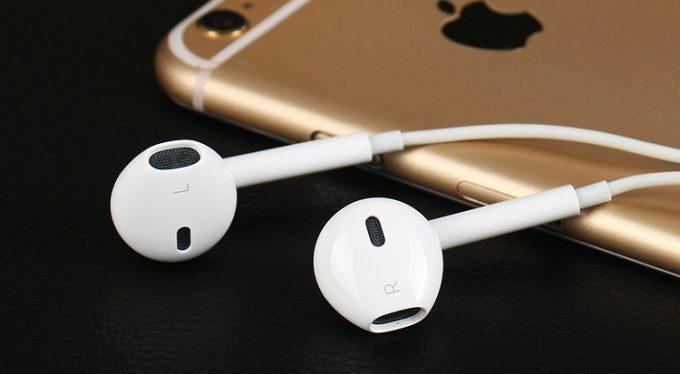 We're now at that stage of the summer where we see at least one or two iPhone 7 leaks per week, not to mention the fact that we've all heard about the ongoing rumor of Apple's newest smartphone model dropping the 3.5mm headphone jack. Well, the latest leaked images tie into that, but instead of showing an iPhone chassis with only a Lightning port on the bottom, it's a pair of Apple's EarPod headphones with a Lightning connector.
In addition to a Lightning to USB cable and charger, iPhones have long shipped with a pair of headphones in the box. If Apple does do away with the headphone jack, the Lightning port will be the only way to connect a pair of wired headphones. These new images, which originated from China's Weibo network, purportedly show the EarPods that would come with the iPhone 7 — replacing the headphone jack connector with a Lightning connector.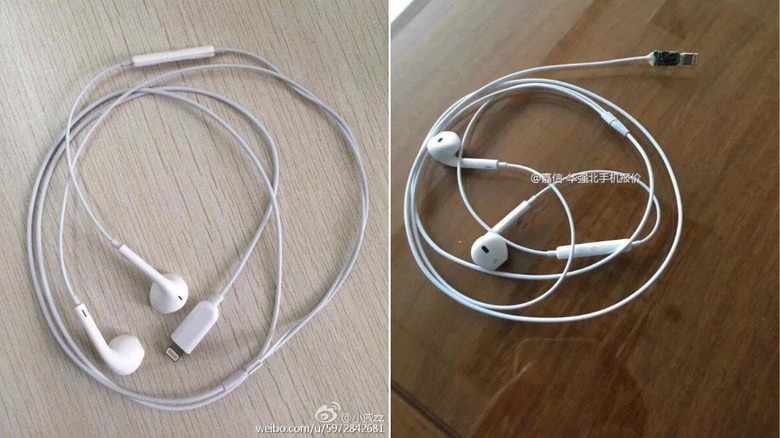 As usual, it's hard to tell if this is an authentic product, and thus this images should be taken with a grain of salt, however the connector does resemble something Apple would genuinely produce. It's a bit wider than the cable used for charging, but that could be part of the design for increased durability.
Over the last few weeks we've seen several different rumors and reports with regard to the iPhone's headphone jack. Previously it's been said that the EarPods bundled with the iPhone 7 will still feature a headphone jack connector, but Apple will also be including a 3.5mm jack to Lightning adapter. This would benefit users who want to use their existing wired headphones with the new smartphone.
If Apple does remove the headphone jack, it will also result in a push towards wireless Bluetooth headphones for consumers. Regardless of the type of connector the bundled EarPods have, Apple would almost assuredly release a pair of wireless earbud-style headphones, possibly called AirPods.
SOURCE iPhone7.nl