iPhone 7 Lightning adapter leak paints grim picture for headphone jack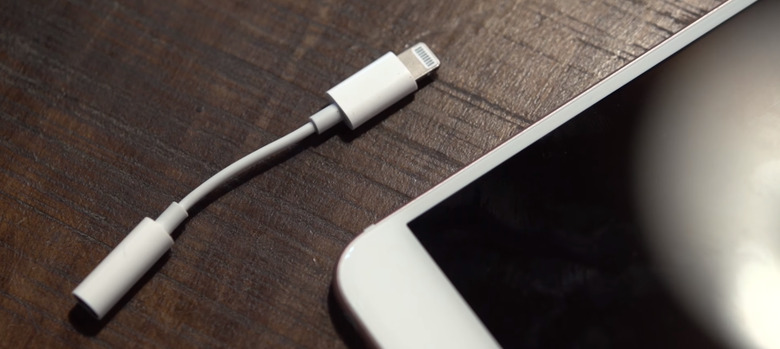 In the absurdly long list of iPhone 7 rumors, one persistent whisper has been the notion that Apple will be ditching the 3.5mm headphone jack in its next flagship. This rumor has been the center of much debate, with a fair number of prospective buyers upset by the idea that Apple would choose to leave the headphone jack in the dust in favor of something else. Though we can't know for sure until Apple actually announces the iPhone 7, new leaked images showing off a Lightning-to-3.5mm adapter don't paint a very pleasant picture for the pro-headphone jack crowd.
The images come from Vietnamese site tinhte.vn, with the author of the article in question saying he managed to get his hands on the adapter, supposedly being produced at a Foxconn accessories factory in the country. The adapter doesn't have much length to it, but it allows headphones to be connected to the phone through the iPhone 7's Lightning port. Apparently, this will be a pack-in accessory for the iPhone 7, which goes against previous rumors that stated Apple was plotting a Lightning-based set of EarPods for its upcoming phone.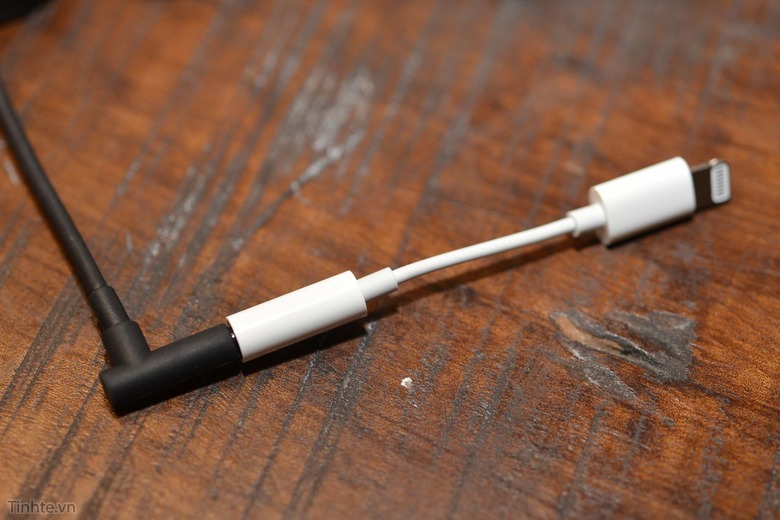 Interestingly, the author of the article states that plugging the adapter into a device running iOS 9 summons an error message that says the accessory isn't supported, while plugging it into the port on a phone running iOS 10 brings up no such error message. He also said that he tested plugging headphones into both a 3.5mm jack and the Lightning port, and noted that the iPhone gave precedence to the headphones plugged in with the Lightning adapter.
It's an interesting leak to be sure, but there's no telling where this Lightning adapter came from – it could be the real deal or it could be a third-party accessory. Seeing it captured on photo and video, though, does give some credence to the long-running rumor that Apple will be ditching the headphone jack with the iPhone 7, and including a Lightning adapter in the box could make the transition relatively painless for a lot of folks.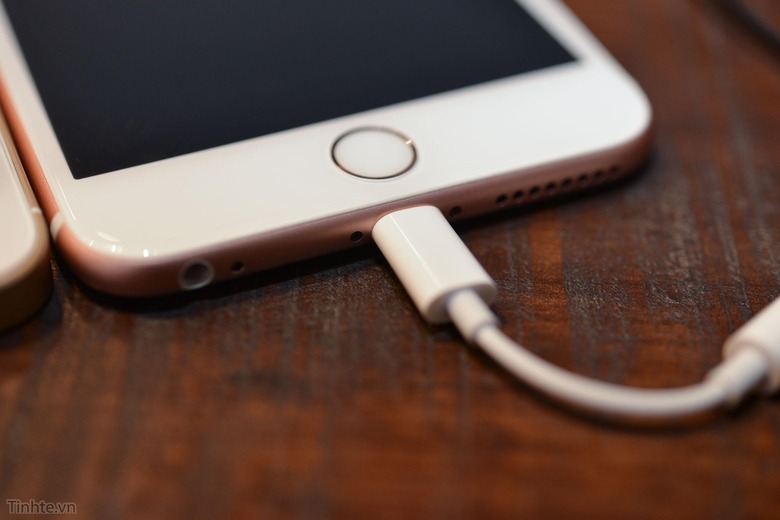 With that in mind, using a Lightning adapter to plug in headphones does bring up one potentially major issue for some users, as it means that you'll no longer be able to charge your phone and listen to audio or video at the same time. We'll have to wait and see what Apple ultimately decided with the iPhone 7, but things may not be ending well for proponents of the headphone jack.
SOURCE: tinhte.vn