Apple Lightning EarPods shown in action in new video leak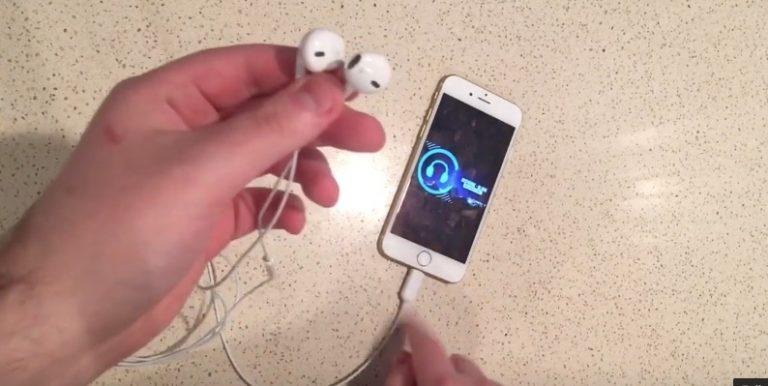 Alongside the growing speculation that the upcoming iPhone 7 will ditch the standard headphone jack are rumors that the device will be paired with a new type of Apple's EarPod headphones that use a Lightning connector. We've already seen various photos of different quality claiming to show the new accessory, but now a video has surfaced with footage of the headphones functioning while connected to an iPhone's Lightning port.
The video, posted to YouTube by EverythingApplesPro, shows that the headphones look nearly identical to Apple's existing EarPods, except instead of a 3.5mm headphone jack at the end there's a Lightning connector. What's new is that the 1-minute video shows the headphones in action, with even the inline remote used to control volume and music playback.
The iPhone shown in the video isn't an actual iPhone 7, but a 6s, however that makes no difference in the new headphones relying on the device's Lightning port.
With this being a leak, it's still important to take the footage with a grain of salt. Previous Lighting EarPods shown in photos have claimed to have originated from Chinese parts suppliers, however it could certainly be the case that these are knockoffs or authentic Apple headphones that have been refitted with a new connector at the end.
The other competing iPhone 7 rumor is that instead of Lighting EarPods Apple will include a 3.5mm to Lighting adapter dongle with the device, as was seen earlier this week. Apple has always avoided including adapters with its products in the past, though, so a new type of wired headphones seems more likely. But we'll have to wait a few more weeks to see if what's shown in today's video is the real thing.
SOURCE EverythingApplesPro/YouTube