Apple's HomePod delay is the right decision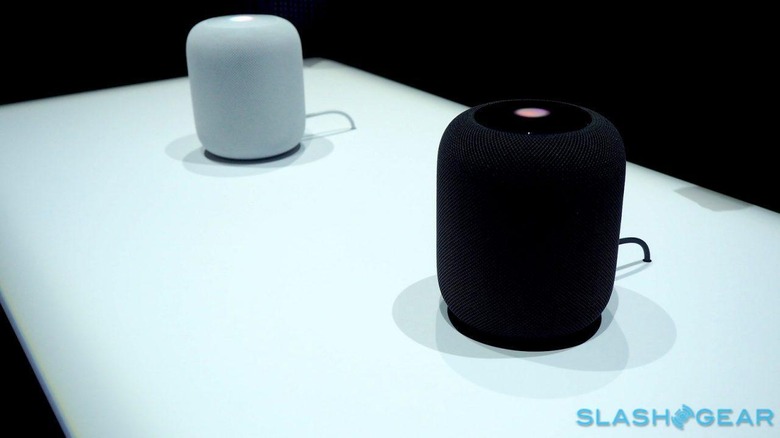 Apple may be missing the holiday shopping season by delaying its HomePod until 2018, but that decision could pay dividends if it makes Siri a better assistant. The smart speaker was due to launch in the US, UK, and Australia in December 2017, having been announced back in June alongside the iMac Pro at WWDC. Today, it conceded it will "need a little more time" before HomePod is ready for public consumption.
As you'd expect, speculation about what's still being worked on began instantly. With a device like a smart speaker, which packages not only music but voice control and home automation into a single device, there's no shortage of places where hold-ups could be introduced. All the same, attention has fallen on two core aspects.
First off, there's the audio performance itself. Apple hasn't been shy about talking up HomePod's audiophile credentials, squeezing six tweeters and a long-throw woofer – each powered by its own, custom amplifier – into the squat cylindrical design. HomePod promises to automatically configure itself according to the room it's in, too, using a microphone to adjust its equalizer settings and DSP depending on whether it's on a bookshelf, a table in the middle of a room, or competing with a second HomePod.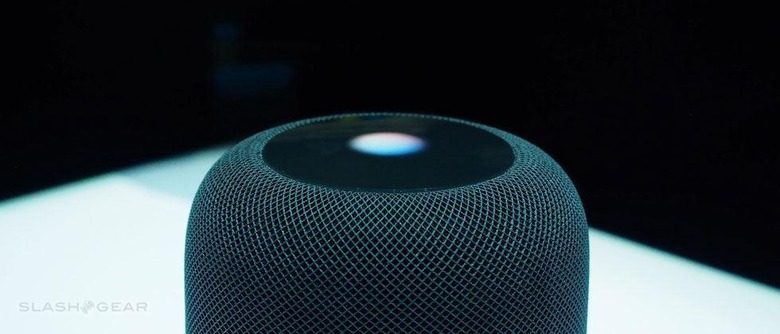 Closed-door demonstrations back at WWDC 2017 suggested those efforts had paid off. Apple played us samples of different musical genres on its new speaker, the first-generation Amazon Echo, and a Sonos PLAY:3, and it was pretty clear that, when it came to combining quality and minimizing the audio sweet-spot many speakers suffer, the HomePod was ahead. Now, the company wasn't open to allowing other music to be played, and obviously any final conclusions would take more auditioning, but it seems hard to imagine that audio itself would be the hold-up here.
What Apple didn't let us do – or, indeed, demonstrate in its brief sampling at all – was try Siri. That's the other area where a delay might have arisen, and frankly it seems much more likely to be the cause of it. Getting a speaker to sound good is one thing; getting a virtual assistant to work effectively is exponentially more difficult.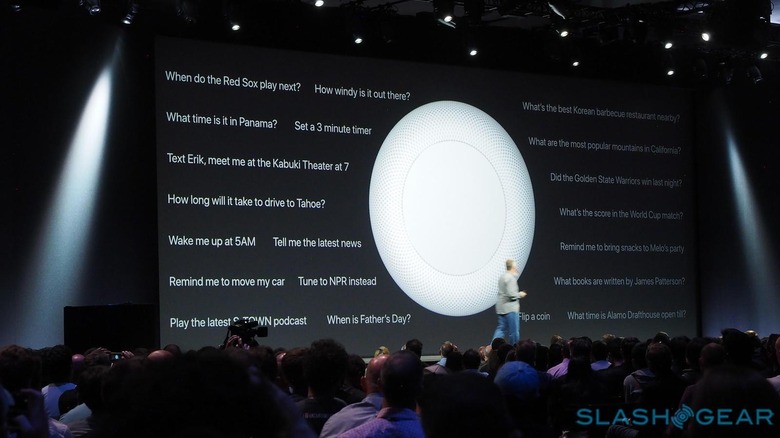 It's fair to say that Siri has a mixed reputation in its current implementations on iOS, watchOS, and macOS. Some tasks, like dictation and triggering voice calls, it can handle just fine. Others, though, it struggles with. There's no one, perfect virtual assistant out there, but both Amazon and Google have significantly more experience with smart home integration and multi-user services than Apple does.
As we saw with Harman Kardon's Invoke, the smart speaker powered by Microsoft's Cortana which launched in October, it now takes more than a few home automation skills and single-user interactions to stand out in this segment. The Cortana speaker sounds great, better than a standard Amazon Echo or Google Home certainly, but it's hard to recommend given it's still in the midst of playing catch-up with more established rivals.
MORE Up-close with Apple HomePod
Apple can't afford to make that mistake. In the five months since we saw the HomePod first, the smart speaker market has moved on considerably. Amazon and Google both have higher-quality versions, either on the market already or soon to reach it. Third-party speakers, like the Sonos One, have also played the audio quality card. If Siri can't keep up with the AI crowd, HomePod can't count on just sounding great when playing Apple Music streams to justify its $349 price tag.
The stakes for HomePod are high, and Apple needs a win. Missing the holiday sales period may make investors grumpy, but probably not as much as a premature launch – and the ensuing bad publicity – would. An established product like the iPhone can shrug off some blips on its record, like the iPhone X's cold weather screen issues; a brand new one may not be so lucky, even if it bears the same Apple logo. What remains to be seen is how much Apple can get done before the smart speaker market moves on again: picking the right time to launch is important, yes, but at some point you just have to pull the trigger.