Harman Kardon Invoke Review: Cortana finds her voice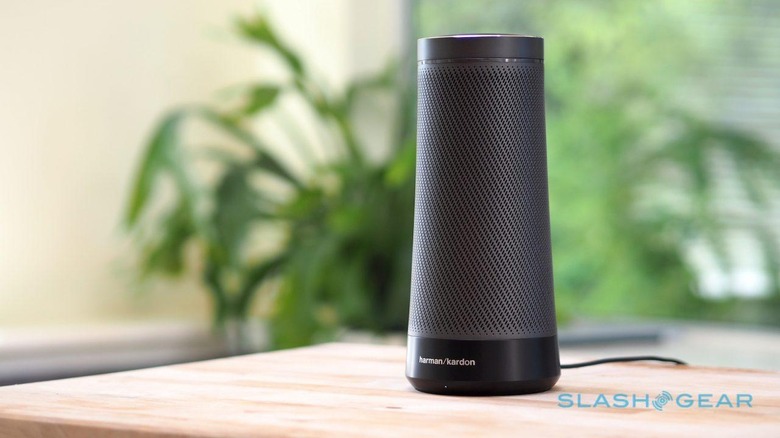 EDITORS' RATING: 7/10
Move aside, Alexa; back off, Google Assistant. Microsoft's Cortana is here, and she wants to be the de-facto virtual assistant for busy people in their busy homes. Breaking free of the smartphone and desktop for the first time, Cortana's newest form is the Harman Kardon Invoke, a new entrant to the burgeoning smart speaker market that promises audio quality to rival true music systems along with everything from both your home and your work lives.
In a world of fabric-clad smart speakers, Harman Kardon has gone in a different direction. The $199 Invoke is a tall, tapering column of metal and quality-feeling plastic, covered in a radial spray of speaker perforations and topped with a metal volume ring with a pleasingly meaty action. All it needs is a glowing orange eye and it would be the perfect 21st Century home for Sauron.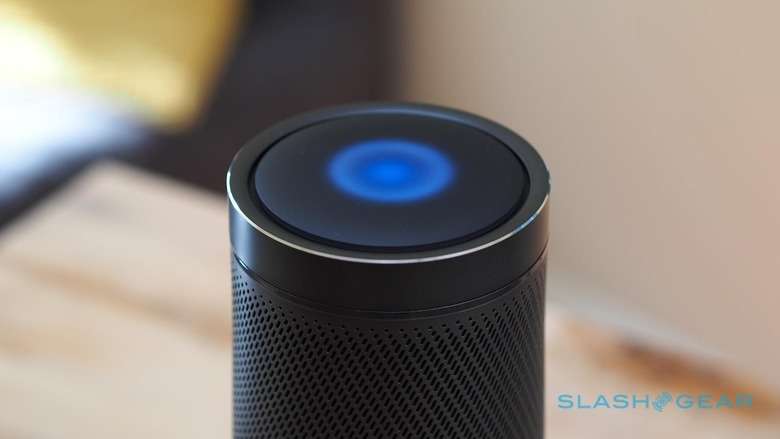 The top doubles as a touch panel and an LED array. You can tap to stop or respond to whatever is currently happening – answer or hang up on a call, pause music, or silence an alarm or timer – or long-tap to bypass the "Hey Cortana" trigger phrase or reject an incoming call. The LEDs spin in a circular pattern when Cortana is listening, as well as showing volume level as you turn the dial; it's a fairly subtle glow, and the low-profile panel means it can be hard to see from across the room.
Underneath there's a port for Harman Kardon's sizable power adapter, plus a microUSB that's only for service purposes. A button mutes the microphone while another alongside it puts the Invoke into Bluetooth pairing mode, in case you want to stream music direct from a phone (you can also say "Hey Cortana, pair Bluetooth" to do it hands-free, which is useful, though you can't use the Invoke as a Bluetooth speakerphone). I'd like to have seen the microphone mute button a little more prominent.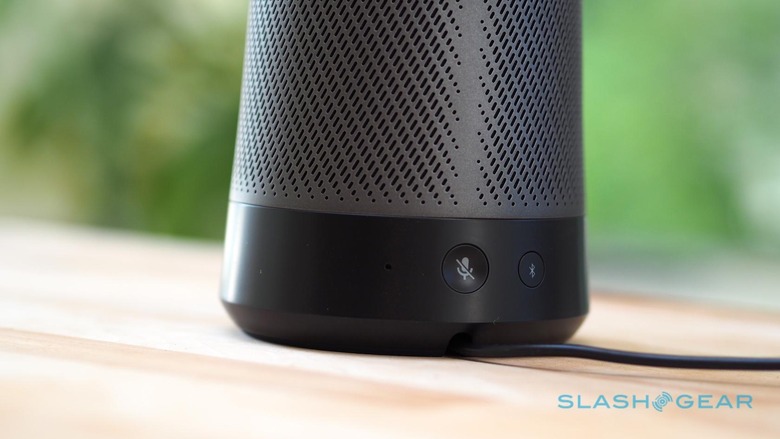 Inside, it's clear that Harman Kardon's background in speakers has paid dividends. The Invoke has a 40W amp, powering three 1.75-inch woofers and three 0.5-inch tweeters; there are also two passive radiators. It makes for a weighty speaker overall: 2.3 pounds in total, and 9.5-inches high.
To set it up you'll need the Cortana app, available for Windows 10, iOS, and Android, along with a Microsoft account. It's also where you connect your streaming media services, initially with support for Spotify, TuneIn, and iHeartRadio. I'm told Pandora is in the pipeline too. You'll need a Spotify Premium account, but linked you can set it as your default music source and ask things like "Hey Cortana, play Santana," or "Hey Cortana, what album is this?"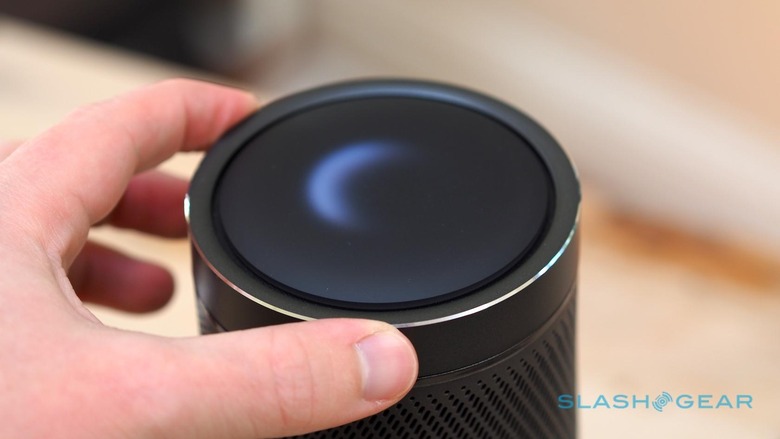 That beefy amp and the 360-degree sound add up to an impressive music player. There's no sweet-spot as such, and the Invoke sounds good no matter which angle you're sat at. Bass is solid, unexpectedly, and the Invoke sounds better than Amazon's Echo and Google's Home, certainly. Sadly there's no multi-room audio support yet.
By default, when you set up Cortana your Skype and Outlook.com calendar accounts are automatically linked. You can add your phone number to Skype and have that show up as the Caller ID when you ask Cortana to dial cellphones and landlines; with permission, the Cortana app will raid your contacts so that the Invoke can dial people by voice. Alternatively, you can speak a number, or ask for a nearby point-of-interest, like "Hey Cortana, call the nearest Pizza Hut".
Skype to Skype calling is free, and credit for calls from the US to cellphones and landlines in the US is also included. Otherwise you can add credit for international calls through the Skype site.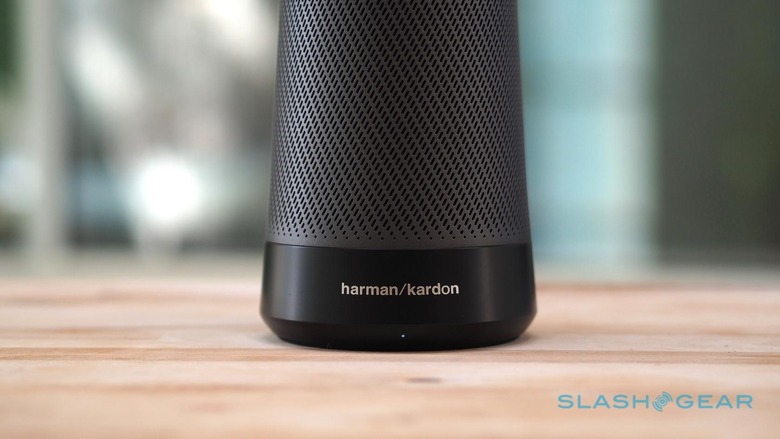 For calendars, you can ask for a run-down of the days agenda, or get more granular: "Hey Cortana, what do I have between 9 and noon on Tuesday," for instance, or "Hey Cortana, what is my next meeting?" It's possible to add appointments by voice, too, as well as set alarms and timers.
If you've got connected lights, a smart thermostat, or remote-controlled outlets, Cortana can control those too. Right now there's support for SmartThings, Hue, Nest, Wink, and Insteon, though Microsoft says it's working with Honeywell, Ecobee, TP-Link, Johnson Controls, IFTTT, Geeni, Lowe's Iris, iDevices, and others. Depending on what devices you connect, you can set the thermostat to a specific temperature by voice, or adjust lights to a certain brightness, in a certain room.
What makes the Invoke more useful is the geolocation integration with reminders. You can set up general voice lists, of course, but you can also have Cortana remind you of a task when you're at a certain place. For instance, you could tell the Invoke to remind you to buy prawns when you get to Whole Foods, and Cortana on your phone will notify you when you get there. Unfortunately any location-based reminders you create on your phone while you're out won't be announced by the Invoke when you get home: instead, they'll pop up through Cortana on your Windows PC.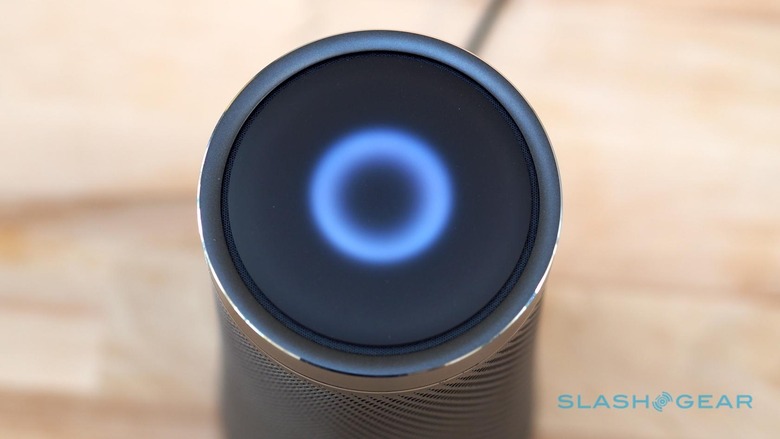 Indeed, the integration between Cortana on your phone, on your PC, and embodied by the Invoke is part of Microsoft's big value message for the platform. Cortana being omnipresent across all three, sharing your calendar and personal details, along with other information in her "Notebook" of facts about you, should add up to an assistant that gets more right about you, in more places, than rivals can.
There are a few provisos, mind. The biggest is that you really need to be a Microsoft user: using Cortana on the desktop of your Windows 10 PC, and making her your assistant-of-choice on your phone. If you're a Mac person, therefore, you might not get the most out of the Invoke's abilities.
The other big limit is the absence of multi-user support. Whereas Amazon Alexa and the Google Assistant can differentiate by voice between different users, pulling in the correct accounts for calendar, music, and more accordingly, right now Cortana cannot. It means some of the core features of the Invoke – calendar integration, for instance, and Skype calling – are really focused on whoever sets the smart speaker up in the first place.
Factor in the absence of any ability to lock down access to Cortana's voice-controlled talents, and you have to trust whoever is within hearing range of the Invoke. Unlike Alexa, which can be set to require a PIN or recognize a certain voice for select actions, there's no way to limit, say, access to your calendar or contacts through the speaker. If you connect your Fitbit account, anybody will be able to get an update on your fitness successes and stats; link the Dominos or OpenTable skills, meanwhile, and anybody will be able to order a pizza from your account, or reserve a table under your name.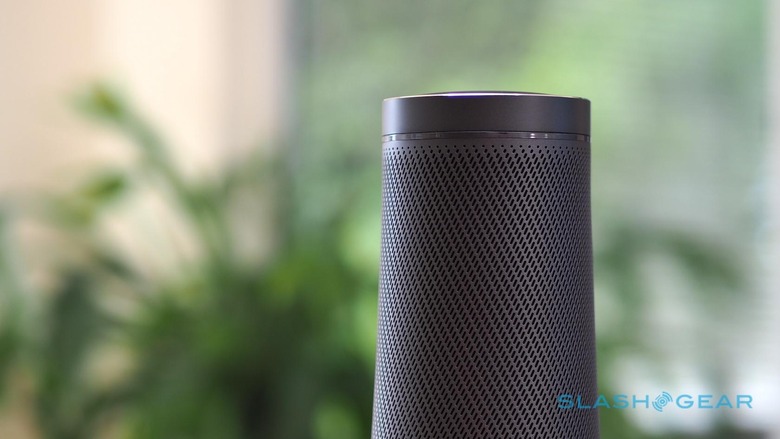 It undermines the Invoke's promise as the intelligent hub for a family. Of course, anyone is free to ask trivia questions, get Cortana to tell them a joke or a poem, or ask for the latest traffic times to a location, but anything that relies on your individual knowledge graph is limited to a single profile.
Microsoft tells me that it's working on multi-user support currently. Indeed, one of the benefits of a smart speaker is that, with so much of the heavy-lifting being done in the cloud, new features and functionality can be added practically invisibly to the end-user.
Wrap-up
My lingering question is whether Microsoft can match – or beat – the pace of its current rivals. Amazon's Alexa has had a couple of years head-start; Google's Assistant is similarly omnipresent across mobile devices and in the browser as Cortana can be – more so, given its privileged position on Android phones – and it hasn't stinted in the feature war with Amazon. Third-party developers face a challenge: where do they invest their limited time and resources for the maximum return?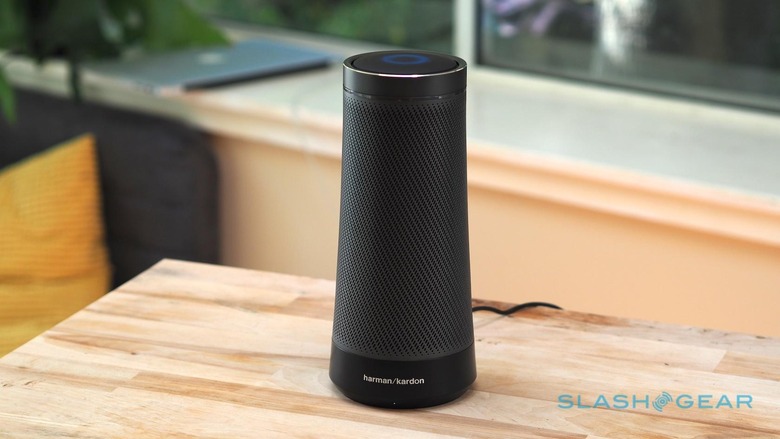 On the one hand, Microsoft has deep pockets and lots of Windows users. Still, I can remember both of those arguments being made about Windows Phone, and ambitious predictions of just how quickly the app gap would be closed with Android and iOS. Needless to say, the reality turned out quite different.
Today, the Harman Kardon Invoke is a handsome, great-sounding speaker with smarts that focus on a single busy person. Now, Microsoft needs to demonstrate it has the commitment to build on that with more features and skills, in order to make Cortana the go-to assistant the software company clearly would like her to be. Until then, unless you're already a Cortana devotee, Google Home and Amazon Echo offer a more comprehensive set of features at a more affordable price.