iOS 11.1.2 release fixes iPhone X cold screen issue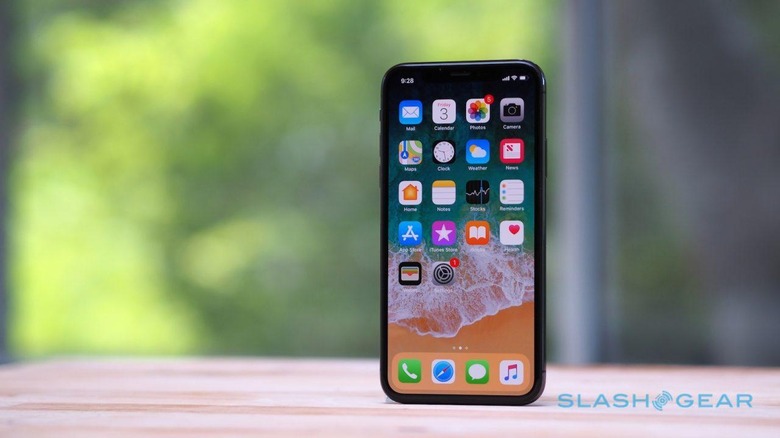 Apple has released iOS 11.1.2, promising to address the iPhone X cold screen issue where owners of the flagship smartphone reported their touchscreens weren't responding as expected. The issue, which first began surfacing earlier this month, was limited to colder locations. iPhone X owners found that the multitouch OLED screen on the smartphone would be sluggish to respond to taps or swipes, or simply stop responding altogether.
A workaround for the issue involved simply locking and then unlocking the iPhone X, after which point the screen usually started working again as normal. However, Apple confirmed that it was working on a fix, with an imminent release promised. Turns out, that's iOS 11.1.2.
Apple hasn't said exactly what it has done to address the issue. At the time the problem first surfaced, though, it was speculated that it could increase the touchscreen's capacitive responsiveness settings. We'll have to wait and see how well the fix works in practice.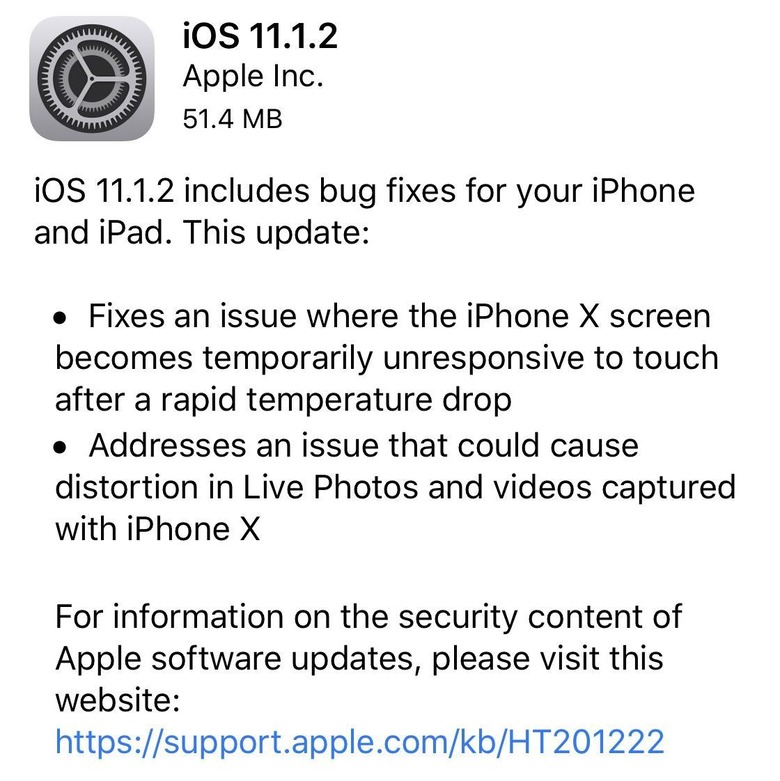 Meanwhile, iOS 11.1.2 also brings another fix. According to Apple, it "addresses an issue that could cause distortion in Live Photos and videos captured with iPhone X."
What it doesn't seem to include, however, are a few other tweaks and changes that are believed to be on the roadmap. Apple recently upgraded the wireless charging performance of the iPhone X, iPhone 8, and iPhone 8 Plus for those on the iOS beta track. iOS 11.2 introduced 7.5W wireless charging support with compatible chargers, promising to cut the time it takes to recharge the phones. That, it seems, will wait until the full iOS 11.2 release, though if you're part of the early-access program or a registered developer you can play with it today.
Similarly, there's no sign of a fix in iOS 11.1.2 for reports of iPhone X handsets suffering a crackling or buzzing from the earpiece. Other iPhone X owners have reported the appearance of a strange green line on their display, running from the top of the smartphone to the bottom. And, of course, there are ongoing questions about Face ID, though even with some unofficial unlocking going on, we wouldn't recommend getting your hopes up for the Touch ID sensor coming back on future iPhones.
For now, iOS 11.1.2 is available to download immediately. t'll either be flagged up at some point on your iPhone X, or you can start the process straight away by heading into the Settings, then choosing "General" and hitting "Software Update."