Apple Yanks "Antennagate" Testing Reports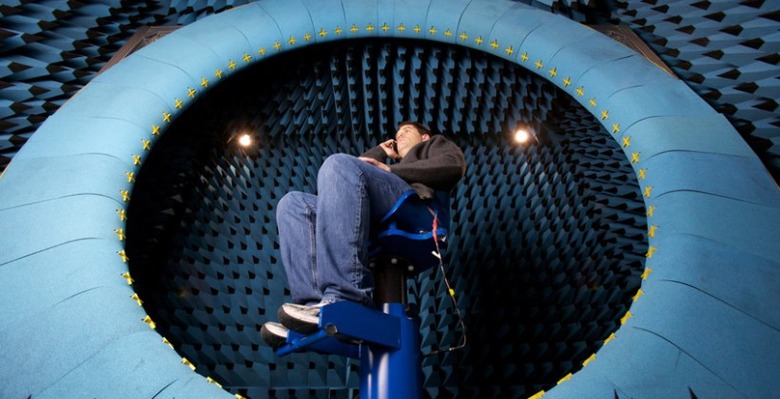 Has Apple decided the iPhone 4 antenna issue is all cleared up?  The company's antenna information page, which previously showed various test videos of rival smartphones – like the HTC Droid Eris, Motorola DROID X, Nokia N97 mini and BlackBerry Bold 9700 – displaying attenuation issues when held in certain ways, has been pared down to just a brief blurb on the Apple antenna design and test labs.
No videos of devices with dropping signal meters, no reports on where to hold smartphones in order to best undermine their wireless performance.  Instead there are just a few paragraphs on the testing process and how Apple engineers took the iPhone 4 out into the wild:
"Apple engineers tested iPhone 4 in a variety of scenarios, environments, and conditions in order to gauge performance. They spent thousands of hours in cities in the U.S. and throughout the world testing iPhone 4 call quality, dropped-call performance, call origination and termination, and in-service time. They tested iPhone 4 while stationary, at high and low speeds, and in urban, dense urban, and highway environments. In low-coverage areas and good-coverage areas, during peak and off-peak hours — iPhone 4 was field-tested in nearly every possible coverage scenario across different vendor and carrier equipment all over the world."
Apple's antenna experiments made them few friends in the smartphone industry, with responses ranging from the haughty – Samsung's "reception problems have not happened" – to the livid – RIM's "Apple's attempt to draw RIM into Apple's self-made debacle is unacceptable".  It's unclear now whether, with the iPhone case program underway, the Cupertino company believes its education work is done, or if threats from competitors have led them to yank the contentious content.
[Thanks Tony!]
Update: Apple has given us an official comment