Samsung Dismiss Apple Antenna Claims: "Reception Problems Have Not Happened"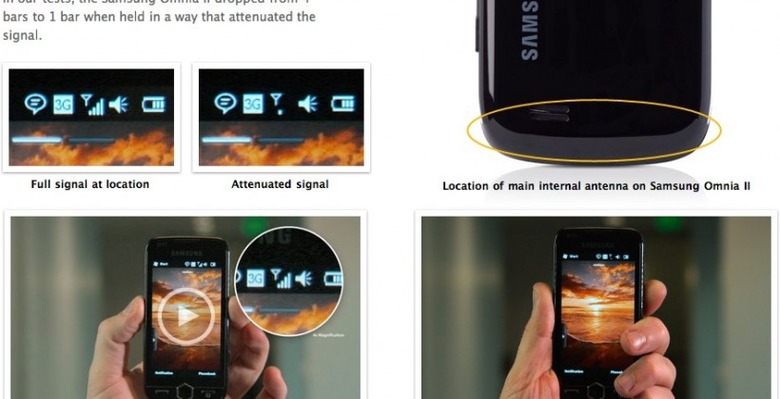 They don't seem quite as mad as RIM's co-CEOs were, but Samsung certainly aren't willing to let Apple have the final say when it comes to antenna testing.  Responding to Steve Jobs' demonstration of an attenuated Omnia II during the iPhone 4 press conference on Friday, Samsung told the Korea Herald that "reception problems have not happened so far" with their devices, because "our design keeps the [sic] distance between a hand and an antenna."
"The antenna is located at the bottom of the Omnia 2 phone, while iPhone's antenna is on the lower left side of the device. Our design keeps the distance between a hand and an antenna. We have fully conducted field tests before the rollout of smartphones. Reception problems have not happened so far, and there is no room for such problems to happen in the future" Samsung
Jobs alleged that rather than being an iPhone 4 specific problem, the reception issues that have prompted broad criticism of the new fourth-generation smartphone were in fact indicative of an industry-wide challenge.  Apple have since set up an antenna page on their site which demonstrates signal attenuation on the Omnia II together with a BlackBerry Bold 9700 and HTC Droid Eris.
[via Gizmodo]