Apple are offering a choice of difference iPhone 4 cases as part of their free program to address the so-called Antennagate issue, with a new app that's fresh to the App Store designed to help you order your favorite.  If you're asking what's the difference between the various options then you've come to the right place: check out our roundup of the seven different cases after the cut.
The Cupertino company's own case for the iPhone 4 is more accurately a rubber band that fits around the outer edge and gives some degree of knock protection while leaving the front and rear of the smartphone open.  Button and switch access is preserved, as is the headphone port and dock connector.  Buying one yourself would normally cost $29.
The Shield Micra is a thin, skin-like case that adds little bulk to the iPhone 4.  It has cut-out holes for the controls, headphones socket and dock connector, together with the camera on the back.  It would normally retail for $25.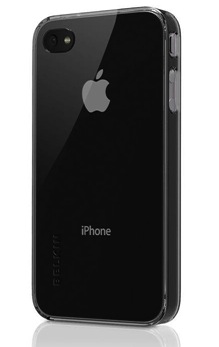 The Griffin Reveal Etch for iPhone 4 is another skin-style case, with rubberized edges and a hard polycarbonate back panel.  It too has cut-outs for the controls and ports, and adds 1.6mm to all the dimensions of the Apple smartphone.  It would normally retail for $29.99.
The Motif is made from a smoked polyurethane plastic that's stiffer than a regular silicone case but more flexible than the polycarbonate back panel on the Griffin Reveal Etch.  It has a smooth finish and is scuff resistant, and includes cut-outs for the controls and ports.  It would normally retail for $19.99.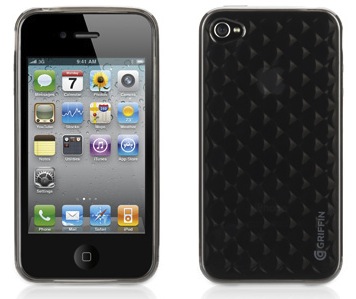 The Incase Snap case for iPhone 4 is yet to get a product page on the company's site, but judging by the existing iPhone 3GS/3G version it's a simple clip on transparent back cover that protects the rear and edges of the handset.  That leaves the front and controls open, together with the ports.  We're expecting it to retail for around $24.95.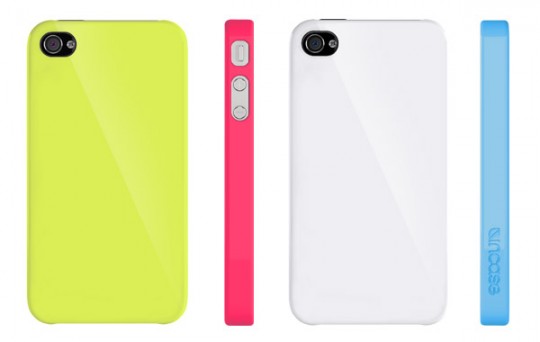 The Speck Fitted case for iPhone 4 is another hard case, this time with a soft-touch coating.  It comes in two sections, front and rear, with the smartphone sandwiched in-between.  It retails for $29.95.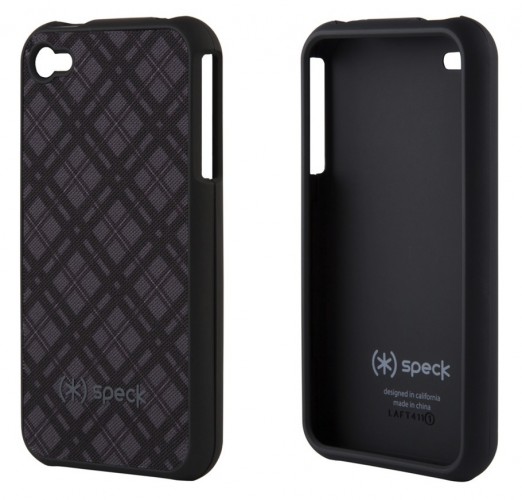 The Speck Pixelskin HD is a rubberized case which stretches to fit over the iPhone 4.  It has cut-outs for the ports and buttons, push-through volume controls and a repeating pixel pattern on the back with contrasting matte and gloss black plastic.  It retails for $29.95.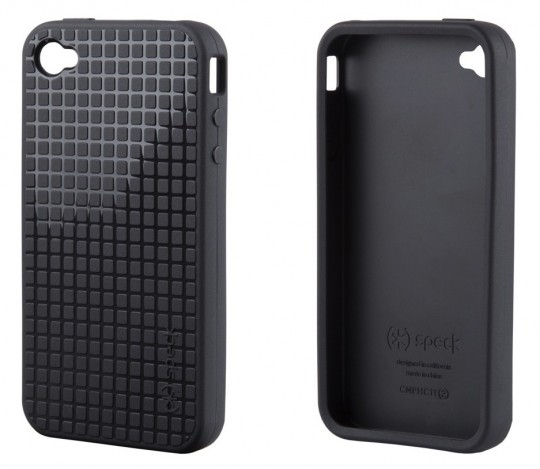 So, there are your choices: which will you go for?  Let us know in the comments!