Apple will dominate MWC... and it won't even be there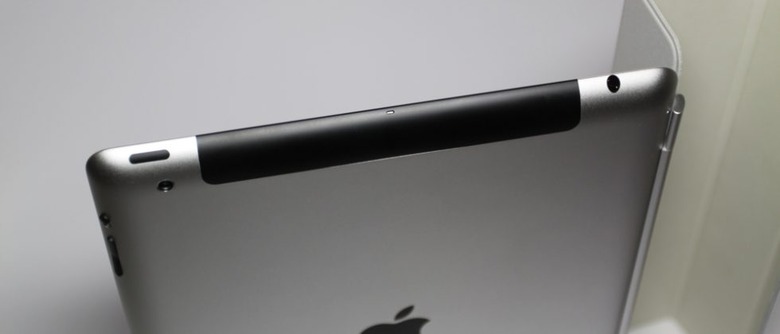 If there's one thing Apple knows, it's how to grab attention, and the company looks on track to dominate Mobile World Congress this year despite having no official presence at the show. Talk of a third-gen iPad event in the first week of March is particularly believable, not just because it fits with previous rumors but because it gives Apple the chance to bulldoze its name into headlines during one of the biggest mobile events of the year. It's certainly not the first time Apple has cast its shadow, though - this is, after all, the company whose iPhone 4 won Best Mobile Device at MWC 2011 without even showing up in Barcelona.
The GSMA weren't the only ones who felt the iPhone 4 shone brightest at last year's show; the fourth-gen smartphone was a constant benchmark for every new handset brought out to play. HTC managed to scoop device manufacturer of the year – something we think the firm may struggle to achieve in 2012, with Samsung a likely candidate instead – but each new phone was inevitably compared to Apple's popular model.
Mobile World Congress 2012 is later in the month than in previous years, pushed back to the final week of February rather than around Valentine's Day. That means geeks can finally spend the day of romance with their loved-ones – or alternatively lamenting that they're Forever Alone – but it also plays neatly into Apple's scheduling. With the third-gen iPad reportedly ready for March sales, it was probably too much to resist scheduling an event the invitations for which – in Apple tradition going out a week in advance – would drop straight in the middle of MWC and rivals' big launches.
What's interesting, though, is that 2012 could be the year that Android tablets come of age. Ice Cream Sandwich is a huge improvement on the clunky, uninspiring Honeycomb, and in effect hits reset on the Android tablet segment. Where 2011 was all about how smartphones held up to iPhones, this year's burning question will be whether each manufacturer has done enough to prepare for the oncoming iPad onslaught.
The best challenge may well come from Samsung, which is tipped to bring a 2560 x 1600 11.6-inch tablet to the show, "barely larger" than the Galaxy Tab 10.1 thanks to a wafer-thin bezel, and running the new home-grown Exynos 5250 chipset. Samsung has already announced it will be saving the new Galaxy S III until later in the first-half of this year, presumably hoping to mimic Apple's strategy and foreshadow the iPhone 5 believed to be coming in June or July.
Apple news or otherwise, SlashGear will be at Mobile World Congress later this month bringing back all the news as it's announced. Keep up with all the details at our MWC 2012 hub.