Apple iPad 3 event first week of March tip insiders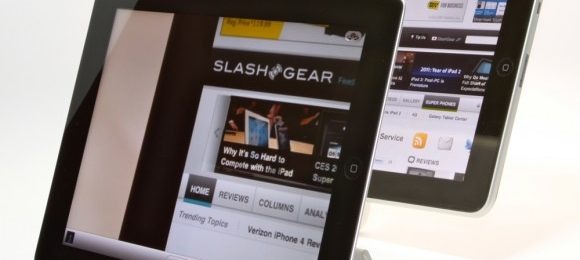 Apple is readying an iPad 3 launch event in the first week of March, according to new leaks, with the third-gen iOS tablet being shown for the first time at a high-profile San Francisco event. The new iPad is likely to debut at traditional Apple launch venue the Yerba Buena Center for the Arts, AllThingsD's sources whisper to them, though commercial availability is unknown.
Still, based on past timescales, a retail release around a week after the iPad is unveiled seems most likely. Rumors had previously suggested that the third-gen iPad would be shown off publicly sometime this month, but sources later changed their story and suggested March would be the most likely launch window so as to allow sales close to the big reveal.
As for specifications, it's unclear if the tablet will be the iPad 3 or the iPad 2S, but a "Retina Display" running at 2048 x 1536 is expected. Persistent rumors had indicated a quadcore processor, too, though more recent leaks have questioned whether the Apple A6 chipset believed to be at the heart of the new iPad could, in fact, be a faster dualcore.
A bigger battery and slightly redesigned casing are also in the pipeline, we're led to believe, along with LTE connectivity. Apple declined to comment on the launch date suggestions, though if they turn out to be true we're likely to see official invites fired out in the week prior, just in time for the company to distract from Mobile World Congress.