iPad 3 debut in March plus "strange" February event tip sources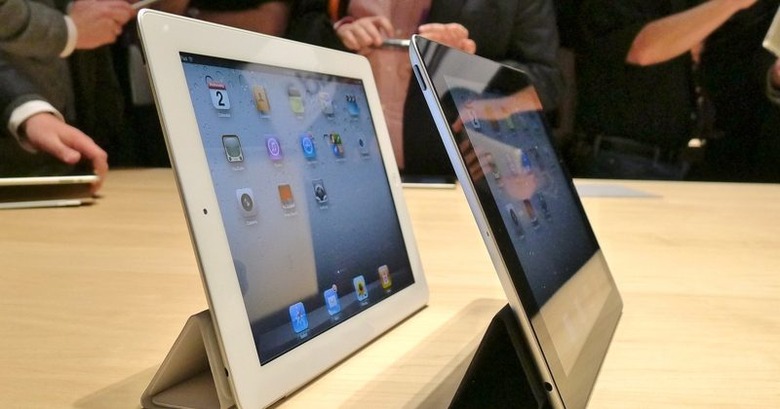 Reports of an iPad 3 reveal this month may have been premature, sources now claim, with Apple tipped to unveil its third-gen tablet in March but squeeze in a "strange" event before then. Although a February press event is still apparently on the calendar, Macotakara now says, it won't see the debut of the new iPad: instead, that will take place the following month, reducing the expected time between the big reveal and sales starting. The rumors leave the purpose of the February event unclear.
Details on the February press gathering are unknown, and only described as "strange"; however, it's said to be a non-product related event. That could mean services, similar to the iBooks event earlier this month.
The new iPad, meanwhile, will be shown off in early March, supposedly, then released later in the month. It's unclear whether the refreshed model will be the iPad 3, as suspected until now, or the iPad 2S, a bridging model that will introduce a faster, Apple A6 processor and "Retina Display" screen, but leave more fundamental changes until later in 2012 or even beyond.
Leaks earlier this week, reportedly from a user with early access to the iPad 3, suggest the tablet will come with a global 3G/4G option. Apple is apparently using a combination GSM/CDMA/LTE modem, that will allow the slate to run on HSPA+ networks as well as LTE ones, though specific carrier support is unknown at this stage.
[via Mac Rumors]