Apple Stores take $12.2m each as accessory sales soar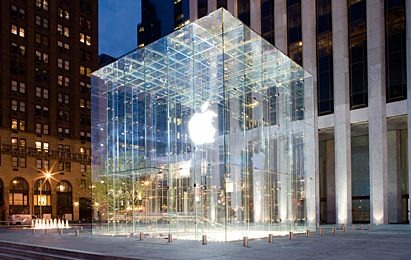 Apple's retail stores took on average $12.2m apiece in Q2 2012, the company has confirmed, a 23-percent increase year-on-year as the company celebrates its most successful financial results to-date. The huge income from Apple's brick and mortar (and glass and aluminum) stores helped contribute to Apple's $13.06bn net profit, as well as giving the company a place to push accessories.
In fact, accessories have been one of the biggest growth areas Apple has seen, with a pretty astonishing year-on-year jump in popularity. Revenue from accessories alone was $22.7bn for the three month period, a whopping 85-percent increase over Q2 2011.
The past 6-12 months have seen a number of high-profile new Apple Stores open across the world. The company's Grand Central store, at the eponymous station in New York City, opened at the beginning of December 2011, while the distinctive Fifth Avenue cube was revealed the month before.
Apple has also been working hard to make in-store purchases more straightforward, as well as minimizing the time involved waiting at cash registers. Another November addition was EasyPay and in-store pickup, allowing iPhone users with the EasyPay app to scan their own purchases and charge them to their iTunes account.