Fifth Ave Apple Store's fancy new cube unveiled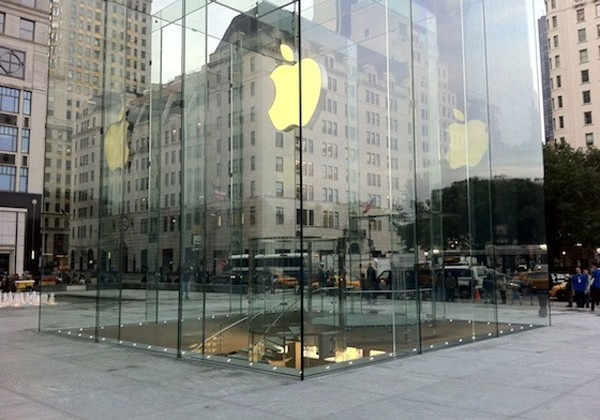 The flagship Apple Store has been getting a revamped glass cube up top that we saw in renderings back in August. The new cube is much better looking than the old cube and has less visible hardware thanks to a reduction in the number of panes of glass the cube uses. The original glass cube used 90 panes of glass and the new one uses only 15.
The cube has been getting the install for a while now and the 5th Ave Apple Store is set to open today at 10am. However, the crew that was working in the store has finished their work and the first pics of the cube in the flesh have now turned up thanks to a reader at MacRumors. The new cube looks really cool.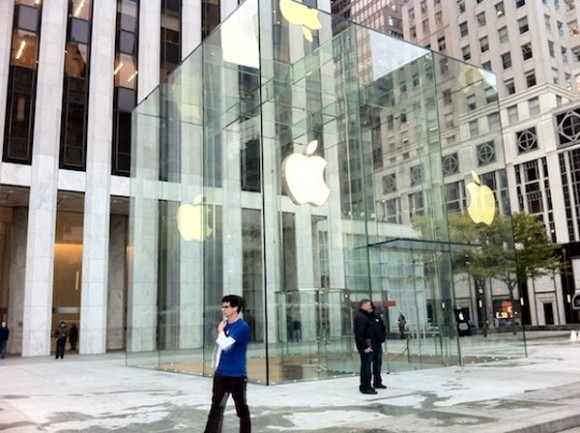 Other than the reduction in the number of panes of glass used, the new cube also has no seams and almost all the hardware holding the panes is gone. Along with the new glass cube, Apple made a few other improvements with new drains for the plaza and some new pavers around the cube. If you end up at the store today shoot some pics for us too, it looks really cool.