Apple iPhone 4S keynote video now available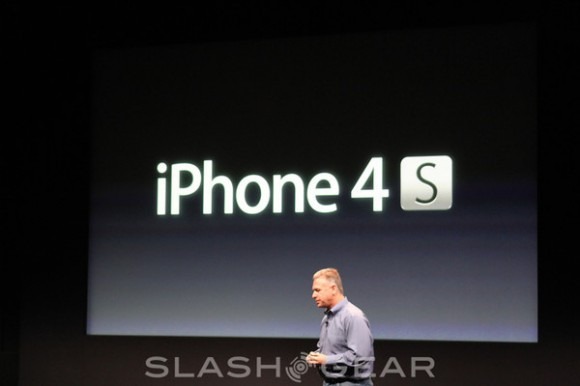 Apple didn't offer live streaming of the Let's Talk iPhone event this morning, but the company has now posted the video on its website. The event is the first major keynote with new Apple CEO Tim Cook at the helm. He was accompanied by Apple execs Scott Forstall, Eddy Cue, and Phil Schiller to unveil the iPhone 4S, iOS 5, iCloud, and the Siri voice control Assistant feature.
What came from the keynote was a bit disappointing after the rumor mills built up a possible iPhone 5 upgrade. Instead, what we have is the iPhone 4S that retains the same exterior as the iPhone 4 but with some internal hardware improvements, including a dual-core A5 processor and an 8-megapixel camera. The iPhone 4S still is not NFC-equipped and does not support 4G, although it is now a world phone and available on Sprint in addition to AT&T and Verizon.
The improvements to the iPhone 4S camera are perhaps worthy to note. Beyond the now upgraded 8-megapixel resolution and 1080p HD video capture capability, the camera also features a better lens with a f/2.4 aperture, real-time stabilization, faster picture taking, and 73% more light from a next-gen backside illumination technology. However, the front-facing camera remains VGA quality.
Much of the iOS 5 and iCloud features as previewed back in WWDC 2011 showed up again, adding little surprise, with only the built-in Siri voice control Assistant feature adding the most excitement. Apple also managed to toss in a new Cards app, Find My Friends feature, and a preview of the Infinity Blade 2 game for iOS 5.
And once again, there's no upgrade to the iPod classic, but at the same time, the device didn't get the axe completely either. Instead, Apple outed new versions of its iPod touch, nano, and shuffle.
BONUS here's the first presentation video for the iPhone 4S to strike your fancy while you're waiting for the keynote to load. Enjoy!
[vms 414ab55a9fe495d555c0]