Apple Mails Physical Greetings For You With New Cards App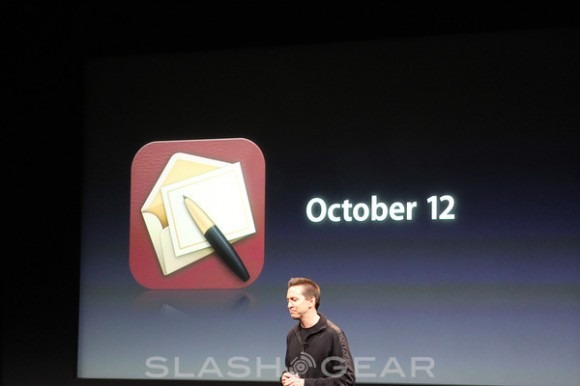 Among the many things we anticipate Apple covering at the Let's Talk iPhone event today, one we did not expect is a new app that involves Apple physically mailing something to you or a designated recipient. The company's John Forstall is up on stage touting the 500,000 apps currently in the App Store and that the company makes a lot of apps themselves, with the latest and somewhat most bizarre app called "Cards."
With the Cards app, developed by Apple, you can choose from 21 templates, that presumably will grow in selection over time. You select and put your message in the card via your iPhone and then from there Apple will print and emboss the cards for you and physically mail them off. Whacky? Yes. But we suppose it can come in handy.
"We'll print it out, put the address on it, and mail it. If you mail in the US, we can track it with the US Postal Service barcode, and we'll send you a push notification when it arrives," said Forstall as the audience clapped. The free app is set to be available starting October 12 and to cost $2.99 for each card mailed within the US and $4.99 worldwide. Boy, is Hallmark and other card companies not going to be happy about this, well unless they signed onto some special partnership with Apple.
More news developing from the Apple event, with iPhone 4S/iPhone 5 news coming up. So stay tuned and follow along with our live blog at live.slashgear.com.