Apple iPad event October 22 tipped: iPad mini 2, iPad 5, Mac Pro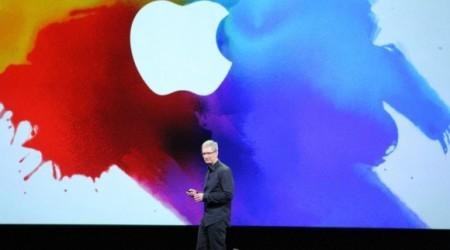 Apple's big iPad launch event will take place on Tuesday, October 22, insiders claim, with the Cupertino firm tipped to not only reveal the new iPad mini 2 and iPad 5, but bring the new Mac Pro 2013 on-stage as well. The leaked date, according to AllThingsD's sources, will also see OS X Mavericks on the agenda, as Apple refreshes its high-end desktop and tablet ranges.
It's unclear at this stage where the event will take place, though the sources say that it won't be at the California Theater in San Jose, where Apple chose to reveal the original iPad mini last year. Instead, it could be either on Apple's home turf, at the same Town Hall Auditorium that the company used for the iPhone 5s launch recently, or the larger Yerba Buena Center for the Arts in San Francisco.
Even if the venues are unclear, what Apple is likely to bring along is well-discussed. The company is expected to refresh the full-sized iPad to its fifth generation, with the tablet tipped to be slimmer, lighter, and have smaller bezels, much in line with the design of the iPad mini. It'll also have a new camera, so sources claim, together with the 64-bit A7 chip debuted on the iPhone 5s.
As for the iPad mini 2, the second-generation smaller tablet is widely expected to get a Retina display update, significantly improving the clarity and readability of the slate's screen. The same Apple A7 chip update is also rumored.
Still unknown is whether Apple will use the Touch ID system of biometric security on one or both of the refreshed iPads. That would certainly make sense, as we observed in our iPhone 5s review, for seamlessly switching between user accounts should that be something Apple wants to add in.
Meanwhile, the new Mac Pro, although previewed in 2013 form earlier this year, is also expected to get some concrete details at the October 22 event. That's likely to include specific release dates and pricing for the unusually designed desktop.
Apple's event date, though widely rumored to be either on the 22nd or the week before, on October 15th, nonetheless throws a spanner in the works for some other companies. Nokia is holding an event of its own in Dubai, with a six product reveal – including the company's first Windows tablet – said to be on the agenda.
Microsoft is also doing some tablet launching on October 22, with the new Surface 2 and Surface Pro 2 going on sale that day.
If Apple is true to past form, we won't see official invitations to the event until a week before it's due to take place.
Update: Well-known Apple insider Jim Dalrymple has weighed in with October 22nd confirmation of his own.