Is there a place for Windows RT tablets in a competitive slate market dominated by iPads? Microsoft still believes there is, and the Surface 2 is the company's second attempt to convince everybody else that's the case. Still using the same, slick VaporMg metal construction and crisp-edged style, the Surface 2 is as handsome as ever, but now it has NVIDIA's Tegra 4 under the hood and the Full HD touchscreen from the Surface Pro 2 on top. Is that enough to clinch the deal? Read on for our first impressions.
To call the original Surface a disappointment is an understatement. Microsoft hoped to grab a slice of the lucrative iPad market with its original homegrown tablet, not to mention propel Windows RT – the version of Windows 8 for ARM processors – into the limelight, and it spent plenty of time polishing the hardware in which to achieve it.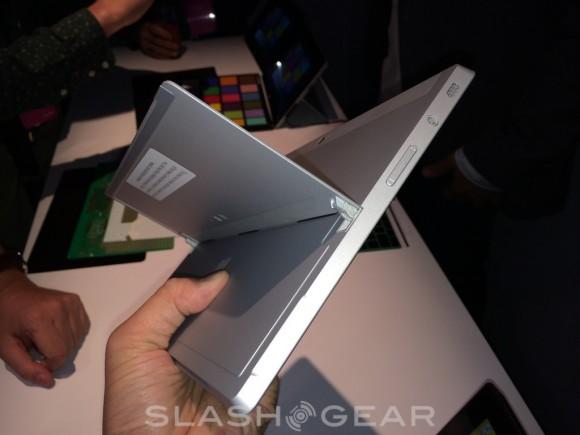 Unfortunately, hardware alone wasn't enough to convince would-be tablet buyers that Surface was the way to go. Confusion between Windows 8 and Windows RT – not least around app compatibility – and uncompetitive pricing saw sales fail to ignite, and Microsoft was forced to slash prices in short order in order to shift any units whatsoever.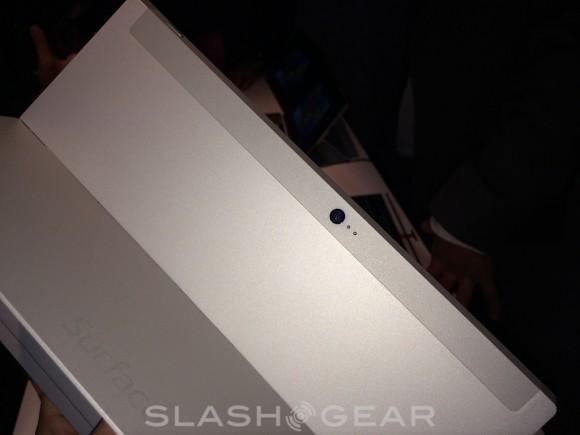 Now, the Surface 2 is here to try to address matters second time around. At first glance, some of the pain points have indeed been addressed: the ClearType display, for instance, now runs at 1920 x 1080, rather than the 1366 x 768 of the initial model, making for crisper text and more detailed images. There's certainly less of the fuzziness around text that we noticed on the first-gen version.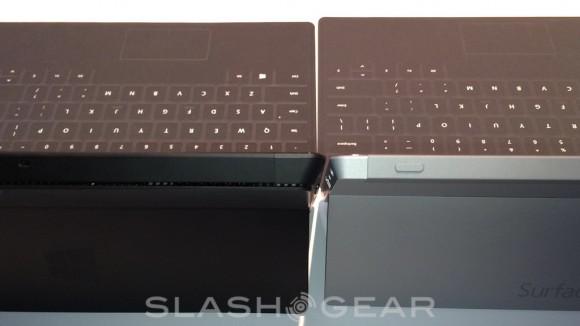 Under the hood, meanwhile, the faster processor will need to be lived with for the full benefits of Tegra 4 over Tegra 3 to be observed. Still, up to eight hours of battery life is not to be sniffed at, though it still falls short of Apple's roughly ten hour estimate for the iPad 4, and the Surface 2 doesn't have the full Windows 8 app compatibility of the Surface Pro 2 to help explain away the compromise.
The new two-position kickstand is a neat improvement to a feature we loved the first time around, and the casing is as sturdy as ever, even as the slate becomes thinner and lighter than before.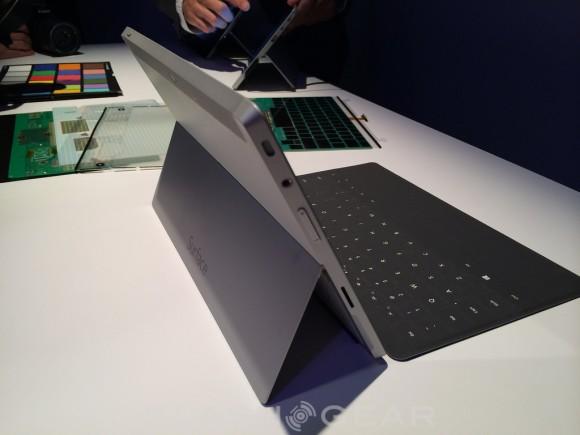 Microsoft's biggest factor is pricing, and at $449 you'll find this line replacing the (pre-price-cut) Windows RT from last year. At this price, it should be pretty clear that Microsoft will continue to struggle against the iPad in the consumer market. Meanwhile the original Surface RT is set to receive an additional $50 price-cut over the cut it received earlier this year, sending it down to a much more reasonable $349.
We'll know whether it's worth it when the first units arrive for review; until then, enjoy our hands-on gallery and demo video!