Surface RT losses sting in Microsoft's Q4 2013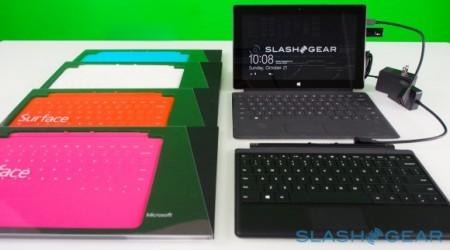 Microsoft revealed its fiscal Q4 2013 financial earnings today, and the company raked in a healthy revenue, for which they even got to keep a nearly a quarter of for themselves, but it wasn't all roses, however. Microsoft's Surface RT took a huge hit, and the company lost $900 million just on the device itself due to "inventory adjustments."
The $900 million loss is huge, and it comes out of Microsoft's total Windows revenue for the quarter, but lucky for them, Windows revenue still grew compared to last quarter, as well as year-over-year. This means that Windows 8 sales most likely made up for the Surface RT's poor sales over the past year.
However, Microsoft didn't give specific Windows 8 sales or revenue numbers for the new operating system, but we may hear more on that in the near future. The huge loss for the Surface tablet comes just a few days after the company announced a big $150 discount on the tablet in order to increase sales, but it wasn't quick enough to improve the situation before Microsoft's earnings call today.
Overall, Microsoft raked in $19.90 billion this past quarter, and got to keep $4.87 billion of it as cold, hard profit. Revenue for this quarter surpasses the same time last year when the company brought in $18.06 billion, and revenue for the entire year saw another increase yet again compared to last year.
Today's earnings is also hot on the heels of the company's recent reorganization that sees top-level execs shuffled around and changing responsibilities. Whether or not that will improve things over at Microsoft remains to be seen, but it's said that former Xbox head Don Mattrick left the company because of the changes.
SOURCE: Microsoft