Surface Pro 2 hands-on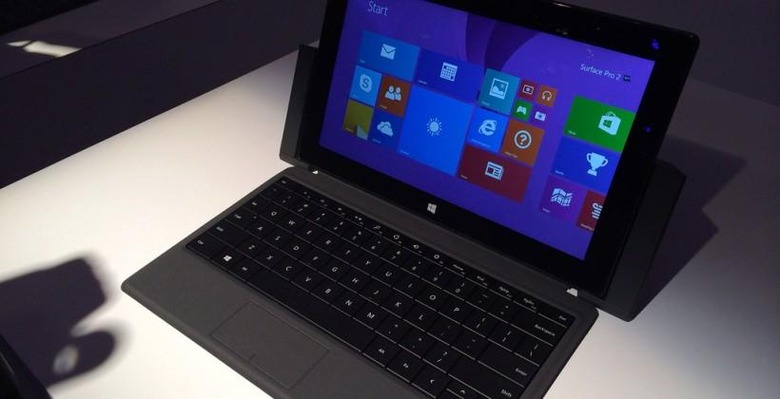 Microsoft isn't giving up on Windows 8 tablets, and the Surface Pro 2 is the slate that it expects to finally crack the market. Taking the original Surface Pro and refreshing it with Intel's fourth-generation Core "Haswell" processors, the new Surface Pro 2 takes advantage of the more battery-efficient chips to deliver longer runtimes, not to mention introducing more interesting accessories along the way. Read on for some first impressions.
The Surface Pro is undoubtedly the poster-child of Windows 8 tablets, which makes Microsoft's mediocre success with the range all the more disappointing for the iPad rival. Uncompetitive pricing and poor differentiation from the cheaper – but less flexible – Surface RT prompted range confusion, and though we praised the original Surface Pro's build construction and design, it lacked the battery life and flexibility to stand out in the marketplace.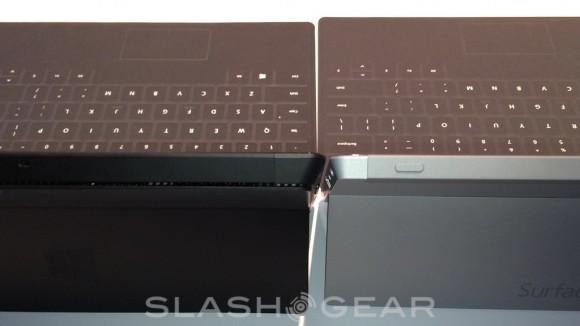 Happily, the Surface Pro 2 addresses all that. Outwardly, little has changed; that means you still get the sturdy, beautifully crafted VaporMg casing, magnetic keyboard covers, and 10.6-inch display. As before, that display runs at 1920 x 1080 and uses Microsoft's ClearType technology for smoother fonts.
The changes, then, are subtle but important. On the physical usability front, the useful kickstand now gains a second position in which it can be set, meaning as well as the upright stance from the first-gen hardware, the Surface Pro 2 can be also reclined for easier touchscreen typing.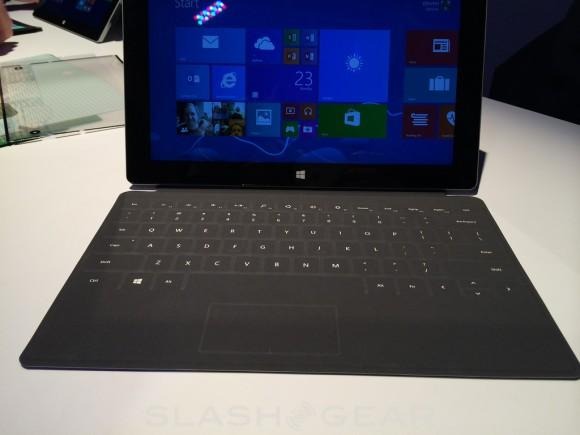 Haswell's introduction, meanwhile, promises just the same power improvements as we've seen in ultrabooks. Microsoft claims roughly seven hours of runtime from a single charge, which puts the Surface Pro 2 far closer to what, say, an iPad or Android tablet can deliver, even though you're getting a full, desktop-class OS.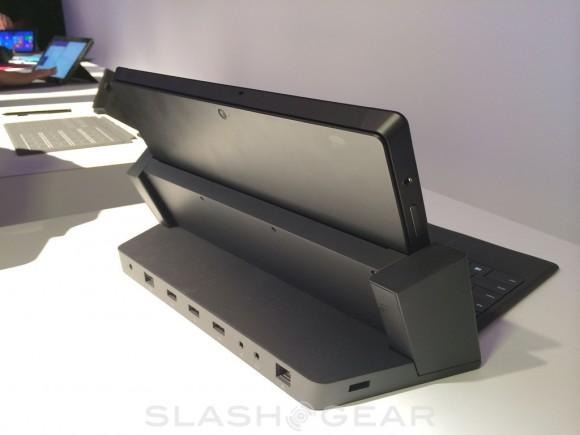 Meanwhile, boosting flexibility is the new Power Cover, throwing even more battery life at the system. The underlying grunt of the Intel Core processor (not to mention the new options to max out the Surface Pro 2's memory) gets to play more readily on the desktop, too, with the handy docking station. That should make it more appealing to enterprise users, who are used to dropping their laptops into place and having the benefit of a big screen and regular keyboard and mouse with minimal port-plugging.
We'll need to wait to test the Surface Pro 2 to see if those battery estimates live up to Microsoft's predictions, but based on our previous experience with the fourth-gen Haswell, we're quietly confident. At first glance, the Surface Pro 2 looks likely to take the top spot as our Windows 8 tablet of choice, but for the moment enjoy our hands-on video [coming soon] and gallery for all the details.