Nokia six product gush tipped for Oct 22: Sirius tablet, Lumia, dumbphones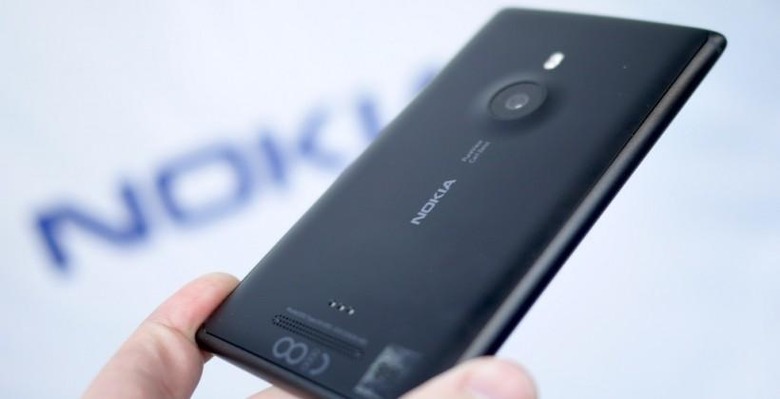 Nokia will reveal six new products, including smartphones, entry-level devices, and its first Windows tablet at an October 22 event, insiders claim, a broad refresh of its line as it tries to claw back attention to devices rather than the Microsoft acquisition. The Abu Dhabi launch will consist of "several" Lumia Windows Phones, sources tell the WSJ, in addition to a number of S40-based handsets aimed at budget users; however, it's likely that the much-rumored "Sirius" tablet will be star of the show.
Although Nokia has declined to comment on the rumors, the company is believed to have pushed back its launch event from September to October. The news cycle has been dominated of late with the fallout of Microsoft's planned acquisition of the Finnish firm's smartphone business, not to mention what part – and reward – Nokia CEO Stephen Elop played in it.
The fact that Elop will take a considerable cash payout as a result of the deal already had some at the company frustrated, but more recent claims about the nature of his contract and what provisos were based on a lowered overall value of Nokia only fueled the speculation that he was a "trojan horse" intended to make it an easier target for purchase. Meanwhile, Elop has been cited as a likely frontrunner candidate to replace Steve Ballmer as Microsoft CEO, when Ballmer steps down sometime within the next year.
As for the devices, the new Windows Phones are expected to include the Nokia Lumia 1520 for AT&T, the company's first phablet. That will presumably run an updated version of Microsoft's OS, with support for higher-resolution displays.
Meanwhile, Nokia is also believed to be readying its first tablet, widely expected to run Windows RT. Codenamed "Sirius", the slate is expected to use Qualcomm's Snapdragon 800 chipset with Adreno 330 graphics.
Such a tablet would go on sale alongside Microsoft's own Surface 2, announced earlier this week. Where Nokia has opted for Qualcomm silicon, it's believed, Microsoft has stuck with NVIDIA's Tegra chips, upgrading the Surface 2 to a Tegra 4, and boosting battery life considerable in the process, the company claims.