Nokia's Stephen Elop is a candidate for Microsoft CEO position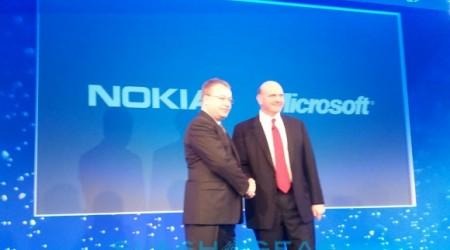 Late last evening, Microsoft revealed that it will be acquiring Nokia's Devices & Services division, along with licensing its patents and mapping service. Among the details was one lesser-proclaimed reality — Nokia's CEO Stephen Elop will be stepping down from his position and taking up one within Microsoft, making him an "internal candidate" as a possible replacement to Microsoft CEO Ballmer.
Such a move will put Elop into an executive position within Microsoft, making him head of the company's mobile devices division and overseer of all things ranging from Windows Phone to the Surface to the Xbox One. As for Julie Larson-Green, who is currently executive vice president of the division, she will begin reporting to Elop when the business shuffle takes place.
This move won't be unfamiliar ground for Elop, however, who worked as Microsoft's Business division president before heading over to Nokia. The transition follows on the heels of rumors that Elop could perhaps replace current CEO Ballmer, who will be stepping down. Ballmer has stated that the Nokia acquisition was about devices and strategies, not the CEO change, but that Elop knew what was going on before the announcement was made public.
The current Microsoft CEO then went on to say that with Elop's migration back under Microsoft's wing, "Stephen will go from external [candidate] to internal. The board will continue [to consider] all appropriate candidates through that process." Such a transition — and Elop's history, particularly with the company — certainly puts him in a desirable place for the position.
The purchase is taking place for 5.44 billion Euros, a combination of 3.79 billion for the Devices & Services Business and 1.65 billion for licensing of its patents. The deal is expected to be finalized in the first quarter of next year, with 32,000-ish workers under that particular business being transferred to under Microsoft's title.
SOURCE: The Seattle Times