Apple in Smart TV component negotiations tips analyst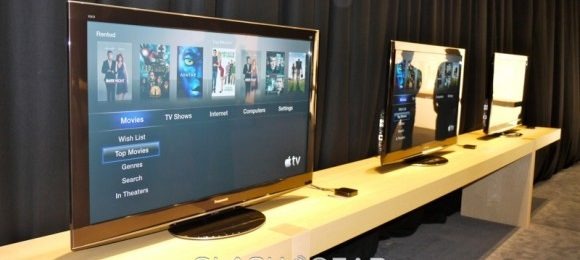 Apple television obsessed analyst Gene Munster claims the Cupertino company has entered negotiations with a "major TV component supplier" over the possibility of using its parts for the much-rumored smart TV. The supplier itself is unnamed, but the Piper Jaffray analyst claims to have been informed by employees that Apple had been in contact "regarding various capabilities of their television display components."
The leak, Munster reckons, is "continued evidence that Apple is exploring production of a television," something the analyst has been talking about since 2010. All signs point to a potential 2012 release, Munster predicts, with the Apple television believed to use the Siri voice control system that debuted on the iPhone 4S.
Siri integration – using natural voice commands to find shows and streaming content, rather than a traditional remote – is supposedly a dead cert in what insiders described as a "guaranteed product" late in 2011. Screen sizes of 42- and 50-inches have also been suggested, although other sources claim Apple will test the market with TV-enabled iMacs initially.
As for content, Apple obviously has its iTunes catalog and various streaming services such as Netflix, but there has also been talk of deals with content owners for custom packages of shows and channels exclusively for Apple smart TV owners. "Since we know Apple is exploring television hardware," Munster says, "we are therefore led to conclude that the company is exploring a solution for live TV, and this solution could be one that has not yet been taken mainstream."
[via Apple Insider]