Apple TV-enabled iMac tipped for 2012 television attack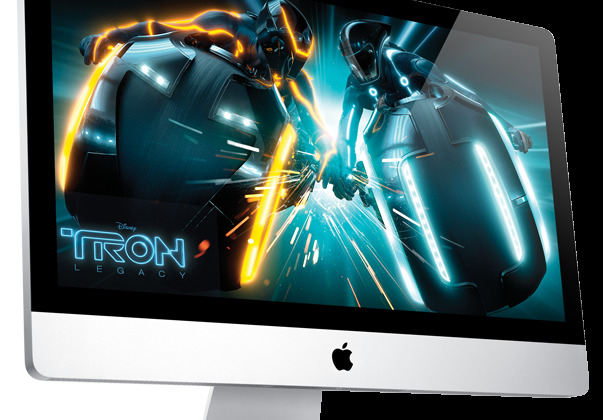 Apple could ease itself into the TV market by integrating Apple TV and iCloud functionality into an iMac-style all-in-one, one analyst has suggested, using a hybrid TV/computer in 2012 as a bridging step before its true Apple Televisions go on sale. The existing 27-inch iMac is a likely launch point, Wedge Partners analyst Brian Blair wrote in a note this week, with the suggestion that "Apple's redesign of the iMac in the first half of 2012 will likely usher in some ... TV capability into the iMac offering first," AllThingsD reports.
The Cupertino company will take "the high end and larger screens of the iMac line and pushing it toward the TV market by integrating Apple TV and iCloud features into a slimmer all-in-one PC," Blair reckons. Although third-party TV tuners are available for the iMac, Apple is yet to offer either a tuner of its own or an integrated TV option.
"Apple could effectively start with what they already have on the manufacturing line and slowly push their offering from 27 inches and scale up from there to 32 inches and then move on to the 42, 50 and 55 inch market" Blair concludes. Previous rumors suggested Apple was looking to produce three sizes of Apple television, including 32- and 55-inch models, for launch by the end of 2012.
Those models are also likely to include Siri voice control, with the virtual personal assistant being used to replace the traditional remote and make navigating through multiple content sources – such as cable, iTunes downloads and rentals, third-party streaming services such as Netflix and YouTube, and media saved on network-attached storage, in addition to AirPlay video funneled over from iPads, iPhones and MacBook notebooks – more straightforward. Apple recently advertised for new Siri software engineers, responsible for developing the system's APIs and broadening its flexibility, something that is being seen as a precursor to it being implemented on other Apple devices.