Apple HDTV rumors resurface as Apple secure digital TV IP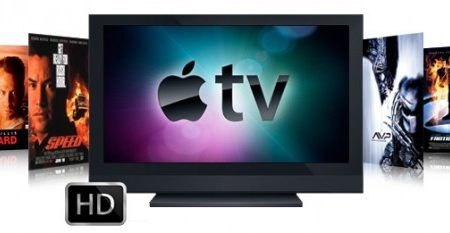 Apple has quietly licensed IP belonging to digital content protection and media information specialists Rovi, according to a document filed by the company, prompting analyst speculation that the Cupertino firm is still working on an HDTV with integrated Apple TV.  Rovi is responsible for much of the program guide and copy protection technology used in cable set-top boxes and online media portals, and in recent years has been buying up entertainment metadata firms such as Muze and All Media Guide.
That expertise has prompted bombastic Piper Jaffray analyst Gene Munster to predict that Apple will use the Rovi IP in their oft-rumored HDTV.  "We believe this announcement is further evidence that Apple is developing live TV and DVR features for its Apple TV product," he wrote in an investors note "and will likely launch an all-in-one Apple Television in the next 2-4 years."  The technology will first show up in Apple TV, he suggests:
"Apple would be clear to add live TV, DVR, and guidance features to its Apple TV product, which we believe is a critical step towards an all-in-one Apple Television" Gene Munster, Piper Jaffray
An Apple HDTV has split opinion among press and analysts, with some – like our own columnist Philip Berne believing it is an inevitability – while others doubt the company would move into what's a relatively competitive, low-margin sector.
[via MacRumors]