Apple grabs YSL exec for "special projects": Making iWatch fashionable?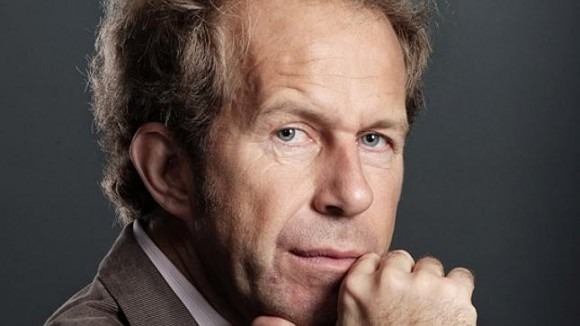 Apple has hired former Yves St Laurent Group CEO Paul Deneve as vice president of "special projects", though no indication of what those project might entail has been given. The fashion industry stalwart – who before YSL was chief exec at Lanvin and Nina Ricci – is in fact making his return to Apple, having worked for the company in Europe in the 1990s, Bloomberg reports. Unsurprisingly, the fashion house hire has prompted speculation that Deneve's expertise in luxury goods will help shape future Apple wearables, like the much-rumored iWatch.
"We're thrilled to welcome Paul Deneve to Apple" the company said in a statement. "He'll be working on special projects as a vice president reporting directly to Tim Cook."
Should the iWatch turn out to be real, which many signs indicate will be the case, Apple will not be the first company to the smartwatch market. However, there's plenty of room for the firm to raise the game: existing examples of wrist-worn tech like Pebble and Sony's SmartWatch 2 are functional, certainly, but hardly match up to the aesthetic of high-end traditional timepieces.
That leaves the door open for Apple to potentially match tech features with design appeal, something the company did before with the original iPhone. If the Cupertino firm can wrap its technology in styling that can encourage both those who have given up on watches, and those who lean toward premium timepieces, to give the iWatch a chance, it will potentially have a slice of a far bigger market than just those open to cutting-edge wearables.
Google has previously tried to gather up a little fashion industry mystique to ease the acceptance of wearables, by sending prototypes of its Glass headset down the runway at a September Diane von Furstenberg show. However, Glass has still met with mixed reactions around its styling, though Google says the planned consumer version will be more discrete than the current Explorer Edition.
Interestingly, despite his background in high-end retail, Deneve will not be picking up the reins as Apple's retail chief, despite working for seven years in the 90s as Sales Manager & Marketing Manager for the firm. That position, empty since John Browett left the company in October last year, is still unfilled.
Most recently, Apple was spotted undertaking a spate of "iWatch" trademark applications. According to insider rumors, the company has a team of around 100 working on the wearable, which is tipped to have a 1.5- to 2.0-inch OLED display.