Apple iWatch trademark spreads: Applications in Russia, Taiwan, Mexico & Turkey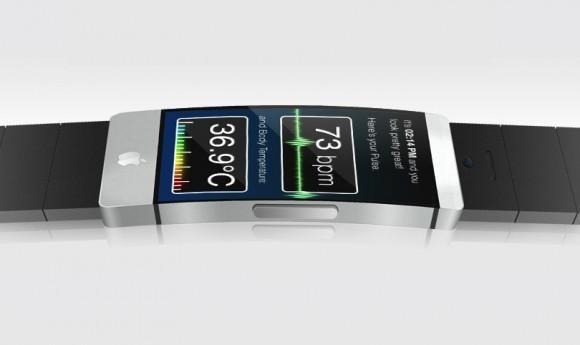 Apple continues to quietly hunt down trademarks for iWatch in multiple markets, with the Japanese filing spotted this weekend followed by similar applications in Russia, Taiwan, Mexico, and Turkey. Although the "iWatch" name for a much-rumored Apple smartwatch had only been speculation, Apple filed to claim it in Japan on June 3, the same day as in these three new countries. Some predictions see Apple launching the digital timepiece as early as this year.
However, other analysts have argued that a 2014 release is more likely. Back in May, KGI Securities' Ming-Chi Kuo cited stretched Apple resources and immaturity in components for wearable devices as likely reasons for any iWatch debut to be in the second half of next year.
"Apple may not have adequate resources to develop an iWatch version of iOS because it may require big changes to iPhone and iPad iOS this year" Kuo wrote in a note to investors. "In addition, wearable device components aren't mature."
Exactly what the iWatch will offer is unclear, though the trademark filings have suggested that it falls under the "computers and peripherals" class, as well as the jewelry class. That seemingly dismisses other suggestions that the name could, in fact, be used for a new Apple television, another long-standing project rumor.
Earlier rumors predicted a 1.5- to 2.0-inch OLED display and a Bluetooth 4.0 link with an iPhone or iPad, while an array of motion sensors are also likely. Existing smartwatches from Sony, Pebble, and others generally pipe notifications such as incoming calls, calendar alerts, new messages and emails, and media player "now playing" IDs to the wrist.
However, there's been some speculation that Apple could go one step further, and uses its Siri digital personal assistant to turn the iWatch into a voice command terminal. That would certainly address one of the common criticisms of current wearables, that they can be too one-way in the flow of data. As it stands, responding to a message or doing anything meaningful beyond answering or rejecting calls, or changing music tracks, usually requires pulling out the connected phone or tablet itself.
VIA MacRumors; 9 to 5 Mac
IMAGE  Just Design Things