Apple celebrates App Stores' 5th Anniversary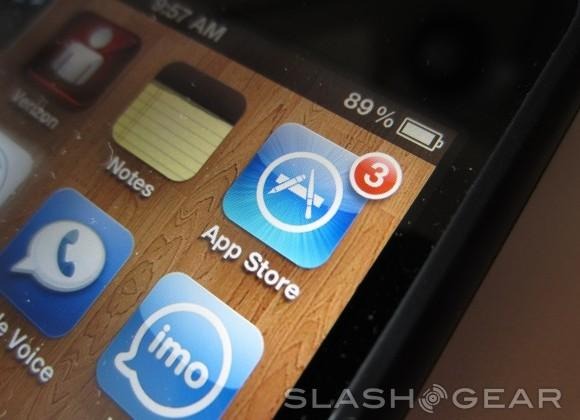 It's been five years since Apple first launched the App Store, the company this week celebrating the origins of the iOS-tending software vending environment with a bit of a silent wave. You may have seen the "Apple Celebrates 5 Years of the App Store" that've been appearing in tubes to the doors of Apple-friendlies: it's there that you'll be getting the same information we'll be running down here. It begins with the launch of the store back on July 10th of 2008, not long after the iPhone was first launched (in June of 2007) and the first 10 million downloads were reached not long after.
From there the App Store downloads grew right alongside the widespread adoption of the iPhone itself, developers deciding they'd get onboard with what would become a rather lucrative enterprise. Just before 2009 rolled around, 100 million downloads were reached – the 500 million downloads mark appeared just 16 days into the year. Things sped up quite quickly from there.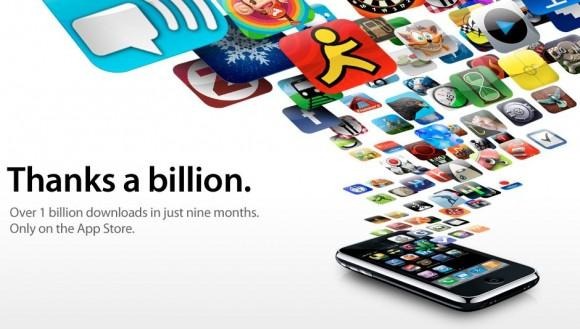 It was April 24th, 2009 when Apple announced its first 1 Billion downloads. It was 9 months after the initial launch of the store, and Apple was so proud of the milestone that they decided to send out a prize: $10,000 in iTunes cash to the 1 billionth downloader. This became a tradition with Apple and has been ever since.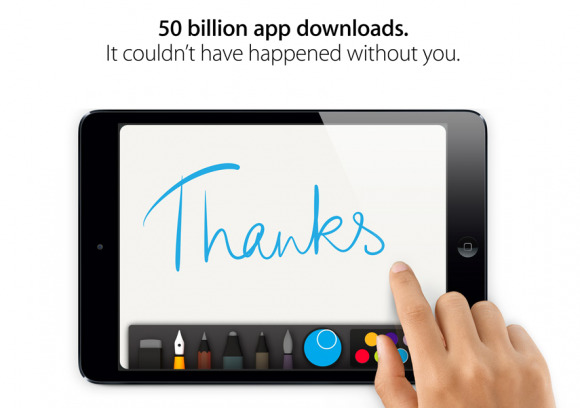 Fast forward to 2013 and we've seen a 40 billion download mark as well as a 50 billion download mark the company was so happy about, they announced it at WWDC 2013. The first few minutes of any major keynote address has held such numbers and high water marks with Apple – and they've begun counting side-stores as well.
You'll find Apple's iTunes U to have reached 1 billion downloads for schools and learning institutions, that system having been in play for approximately a year at the time (February of 2013.)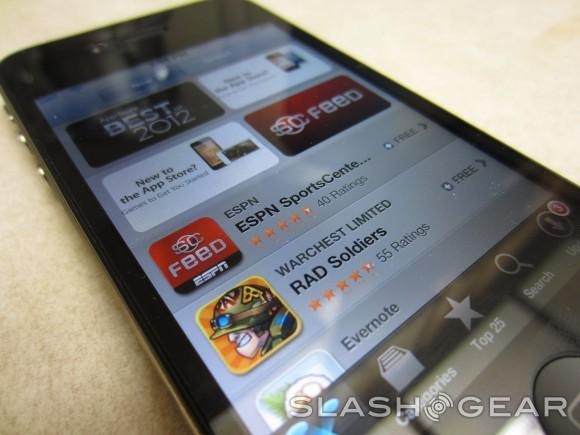 Inside 2013, the App Store is watched by the ravenous fans of the ecosystem with extreme scrutiny. Items like Vanity URLs and Age Recommendations have become newsworthy in and of themselves.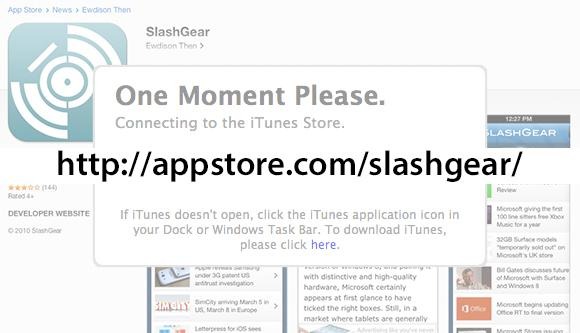 The download marks were joined by such milestones as the first 1 million approved apps – this having been met on November 19th of 2012. While Apple has generally focused on the number of live apps – not just an app total – in the app store, the dichotomy of actual living apps and the downloads they've spurred brings some instant perspective on a single apps' reach.
Next we'll see the next big milestone in devices – it was back in 2010 when the first iPad-optimized apps were introduced. Stick around as Apple reaches the next 50 billion downloads as well – any guesses on how long it'll take for them to hit it?