Apple App Store blasts through 40 billion downloads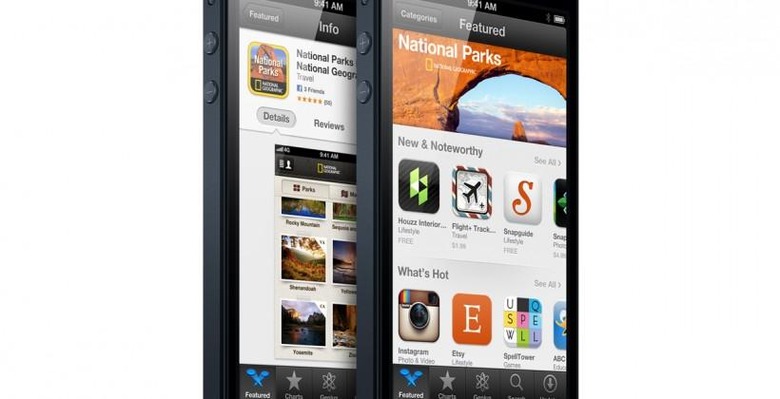 Apple has seen over 40 billion downloads from the App Store, with over 500m active accounts the Cupertino company claims, and nearly half of that 40bn figure being grabbed for iPhone, iPad, and iPod touch in 2012. The huge milestone culminated in a record-breaking December, Apple says, where over two billion downloads took place.
In fact, there are now over 775,000 titles available, with more than 300,000 of those being iPad-native. The App Store is available in 155 countries, and Apple has paid out over seven billion dollars to developers during its operation. The 40bn download figure excludes re-downloads of Apps, as well as updates.
"It has been an incredible year for the iOS developer community," Eddy Cue, senior vice president of Internet Software and Services at Apple said of the news today. "Developers have made over seven billion dollars on the App Store, and we continue to invest in providing them with the best ecosystem so they can create the most innovative apps in the world."
Application availability has quickly become a key metric for smartphone and tablet platform performance, with any shortfall in title range often leaving an OS looking particularly unappealing in the marketplace. Microsoft, for instance, struggled to gain traction with Windows Phone developers, though has improved in more recent months, while Android – although increasingly popular – still suffers from a lack of tablet-specific titles.