When Google releases a new version of Android, it's like a celebration for devices of all sorts. Your device might not get the Android 5.0 Lollipop operating system in its entirety when it's released, but you can bet that Google's innovations in the software will trickle down to you eventually. What we're doing today is checking out everything Google has in store for the Nexus line of smartphones – their babies. Their "this is what we want, ideally" devices.
Nexus Devices
You'll want to check out each of the three new Nexus devices revealed with Android 5.0 Lollipop. There's the Nexus 9 tablet from HTC, the Nexus 6 smartphone from Motorola, and the Nexus Player from ASUS.
• Nexus 6 by Motorola
• Nexus 9 by HTC
• Nexus Player by ASUS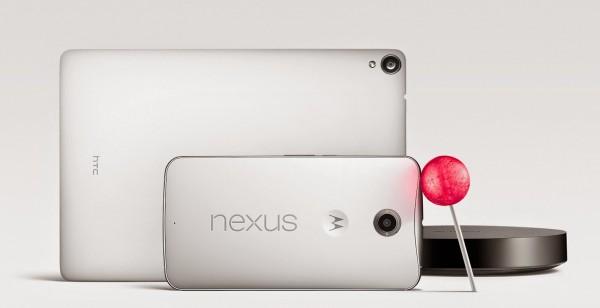 Set Up
When you get a new Android device and your old Android device – both of them – work with Android 5.0 Lollipop or higher, you'll be able to tap them together with NFC and instantly update your newer phone. Your new phone will have all of your old apps downloaded and your old data transferred.
You've also got automatic backups – not that you didn't before, but you still do now. And Google is pushing it big-time with one of their new Android 2.0 video spots in support of Lollipop, as you'll see above.
OK Google
Starting with Android 5.0, Google devices with Android with "digital signal processing" will have "OK Google" voice support when your screen is off. This will work immediately with the Nexus 6 and Nexus 9.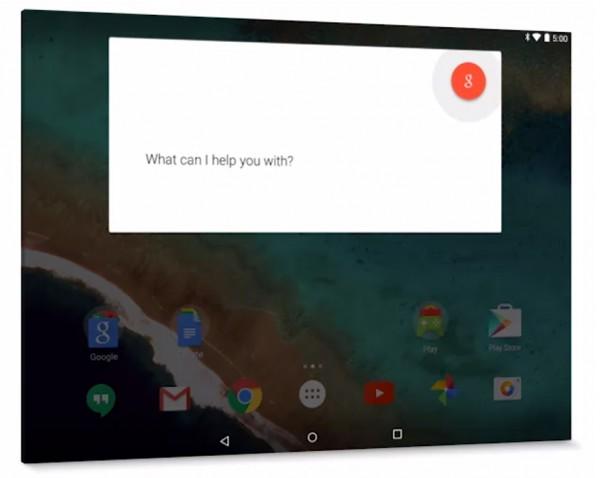 Connectivity
Google has aimed their development cannons at BLE – aka Bluetooth 4.0, 4.1, Bluetooth Low Energy. They suggest that Lollipop will include "power-efficient scanning" for all nearby BLE devices with your smartphone or tablet, looking for wearables or beacons. There's also a new "BLE peripheral mode" – which we must assume incorporates more "optimized" sensing and retaining of connectivity.
Lollipop will improve network handoffs that result from limited interruption of connectivity. If you're moving from network to network – or Wi-Fi to cellular data – and you're playing a movie or speaking with VoIP or on video chat, your Android device won't skip a beat. Or won't skip as many beats, that is to say.
Quick Settings
Instead of accessing Quick Settings with a swipe and a button tap, Google has changed this access to two swipes from the top of your screen. This Quick Settings screen has several controls that are either entirely new or have just been made standard by Google with this release:
• Flashlight
• Hotspot
• Screen Rotation
• Cast Screen
• Easer On/Off for Wi-Fi
• Easer On/Off for Bluetooth
• Easer On/Off for Location
• Manual Brightness / Adaptive Brightness
Battery
Google seems to have worked some real magic with Android 5.0 Lollipop because they suggest they've integrated the following: "A battery saver feature which extends device use by up to 90 mins." That's quite the claim!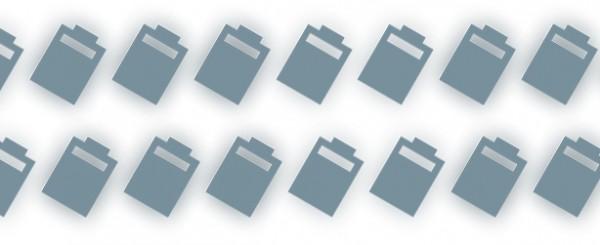 There's also a new feature that shows Estimated Time Left to Fully Charge when you've got your device plugged in. Estimated time left on battery is also a new standard feature, to be found in battery settings.
Notifications
Priority Mode is a new feature for Lollipop – this feature lives in your device's volume button controls and allows only certain people and notifications to get through. Priority Mode can be scheduled to appear at certain times of the day, as well.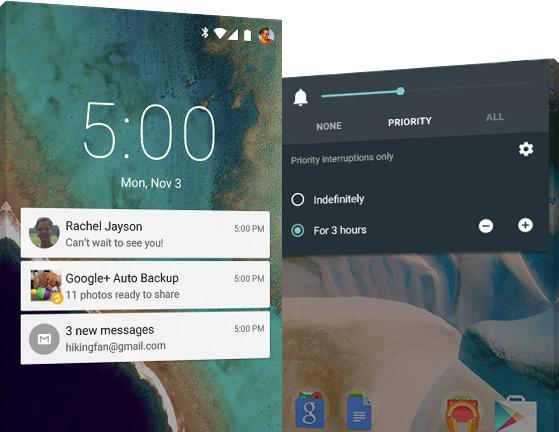 Lollipop pushes incoming phone calls to a minimum notification instead of taking over your entire screen. You can choose to take a call or dismiss easily.
Notifications can be seen by "tapping the top of the screen". Each app can have its notifications prioritized or shut off completely – hiding sensitive content with ease.
Lock screen responses are activated in Lollipop. If you get a text message, for example, you won't have to unlock your phone to tap in and respond.
Security
Lollipop has encryption automatically turned on for devices that launch with the OS. From Android 5.0 forward, Google will enact SELinux enforcing for all applications, making the entire Android ecosphere more secure.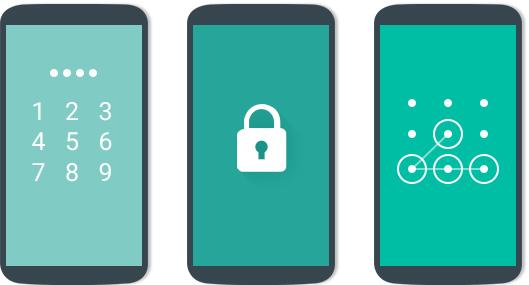 Android Smart Lock will have a big update which allows you to unlock your device with another device. Unlock your smartphone with your Android Wear smartwatch. Unlock your tablet with your smartphone. You can also start to unlock your smartphone with facial expressions, not just your normal boring old face.
Media
Android 5.0 Lollipop allows USB Audio support. This means you'll be able to plug in USB audio devices like microphones, speakers, and amplifiers into your Android device. Lollipop also enacts multi-channel audio stream mixing with up to eight channels including 5.1 and 7.1.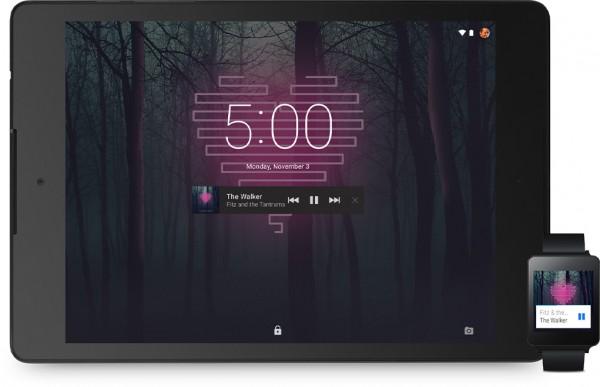 Material Design
As we first learned about all the way back in June of this year at Google I/O 2014, Material Design is pretty. Material Design is flat. Material Design is colorful. Have a peek at this demonstration video – the first Material Design release – to see what we're in for.
We also went in-depth with What Android Lollipop will look like – back when it was just called "L", that is.
Above you'll see the Nexus 6 in motion with Android 5.0 Lollipop. Below you'll see the tablet version of the software in motion with the Nexus 9.
More on Android 5.0 Lollipop on into the future
SlashGear now has a fully functional [Android Lollipop tag portal] you can dive into for more Lollipop-centric news, guides, and everything in-between. SlashGear's [Android Hub] will also continue to expand with waves of Lollipop from here through the next big update – which we must assume will be Muffins.
Because Google said so: